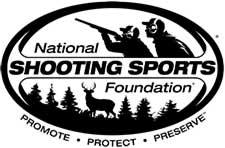 NEWTOWN, Conn –-(Ammoland.com)- The Scotts Valley, Calif., City Council this week turned down a proposed (and NSSF opposed) ordinance that would have set new local standards for federally licensed firearms retailers seeking to open, expand or relocate their existing business.
Proposed by Scotts Valley Police Chief John Weiss, the ordinance would have placed another financial burden on FFLs by requiring the purchase of a city "dealer license" on top of the federal and state license they must already obtain to lawfully operate.
A key problem of the proposal was that the police chief did not reach out to any of the established retailers in the city for their input.
According to the Santa Cruz Sentinel, council members expressed doubts and recommended the police chief work with firearms retailers to address security concerns.
NSSF adamantly opposed the ordinance, coordinated with Scotts Valley firearms retailers and sent a letter of opposition to the city council.
About NSSFThe National Shooting Sports Foundation is the trade association for the firearms industry. Its mission is to promote, protect and preserve hunting and the shooting sports. Formed in 1961, NSSF has a membership of more than 6,000 manufacturers, distributors, firearms retailers, shooting ranges, sportsmen's organizations and publishers. For more information, log on to www.nssf.org.