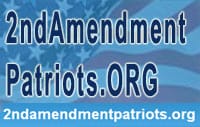 Indiana –-(Ammoland.com)- There's a gazillion ways to unwind on a weekend; watching a ballgame, golfing, a walk in the park, but I tell you it's hard to beat a full day on the range shooting a round of sporting clays.
I was invited to Terre Haute by whole lot of real nice folks who put together a day of shooting at the Terre Haute Clay shooting range. The owners were extremely nice. There was good food, a lot of good conversation about guns, hunting, shooting, reloading and friendship.
We burned through 100 shot shells at 15 stations. There were teams consisting of 4 to 5 shooters, some who had never shot a gun and others who were champion shooters. The team I was on had a father and son combination that had never shot sporting clays and watching their enthusiasm climb as the day went on was fun to witness.
A couple of range officers that told me their stories about the benefit shoots that range puts on and how first time shooters react with smiles on their faces when they hit their targets.
I've seen the same reaction from folks who shoot for the first time whether it's pistol, rifle, shotgun or even Class lll full auto. It's a great family sport and there's no tattoo that can take place of that red spot on your shoulder that you see when you take your shirt off at the end of the day.
I highly recommend turning off the computer and cell phone and soaking up a little recoil and gun smoke and for those who like a little extra get down wind for second hand smoke.
The 2nd Amendment Patriots meeting will be Saturday. October 31st 2015. As I said before I'll have a little presentation on a rifle from the past.
For the pot luck dinner just bring your favorite dish, desserts and soda pops. We're just days out from local elections and two months from the Indiana General Assembly punching the time clock. It's in your hands, do something about it.
Jim and Margie Tomes
2nd Amendment Patriots
STAY UNITED
www.2ndamendmentpatriots.org
About:
The Second Amendment Patriots are a local group of Indiana citizens dedicated to preserving the rights, freedoms, and civil liberties of every American by educating the American public of the founding and history of this country and its founding fathers by explaining the role, functions and purpose of the U.S. Government; and by teaching the need and importance of an armed American public, in order to allow for a more prosperous and respectful country consisting of American citizens with a pledge of allegiance to their country and who will at the same time, voice their demand to take back the present overwhelming power of the U.S. Government and deliver it into the hands of the people to which it belongs. Visit: www.2ndamendmentpatriots.org