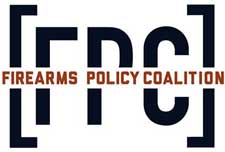 Roseville, CA -(AmmoLand.com)- The legislature has been extremely busy devising a multitude of ways to infringe on your rights. Tomorrow, four anti-gun bills will be up in the Assembly Public Safety Committee.
HOW TO FIGHT:
1. Sign the petitions opposing AB 1663, AB 1664, AB 1673, and AB 1674. 
2. CALL the Assembly members listed below and ask them to "vote NO on AB 1663, AB 1664, AB 1673, and AB 1674"
3. Pass this on and help us get the word out — time is of the essence
SIGN THE PETITIONS HERE
BILL DETAILS:
AB 1663: will expand the assault weapons ban to include semi-automatic centerfire rifles capable of accepting detachable magazines, including ALL "Bullet Button" or mag-locked firearms, as well as many curio and relics like the M1 Carbine and other similar firearms.
AB 1664: will ban all semi-automatic rifles that are equipped with a bullet button or other mag-locking device.
AB 1673: will expand the definition of "firearm" to include the "finished frame or receiver of the weapon, or the unfinished frame or receiver of a weapon that can be readily converted to the functional condition of a finished frame or receiver."
AB 1674: will make it a crime to attempt to purchase more than one firearm of any type within a 30-day period and delete the private party transaction exemption to the 30-day prohibition.
CALL THESE ASSEMBLY MEMBERS NOW!
It takes less than 3 minutes to help us fight this bill. Call every one of these Assemblymembers and ask them to "vote no on AB 1663, AB 1664, AB 1673, and AB 1674."
Asm. Bill Quirk – (916) 319-2020
Asm. Melissa Melendez – (916) 319-2067
Asm. Reggie Jones-Sawyer – (916) 319-2059
Asm. Tom Lackey – (916) 319-2036
Asm. Patty Lopez – (916) 319-2039
Asm. Evan Low – (916) 319-2028
Asm. Miguel Santiago – (916) 319-2053
About the Firearms Policy Coalition:
Firearms Policy Coalition is a grassroots 501(c)4 nonprofit public benefit organization. FPC's mission is to protect and defend the Constitution of the United States, especially the fundamental, individual Second Amendment right to keep and bear arms.
For more information, visit: www.firearmspolicy.org.