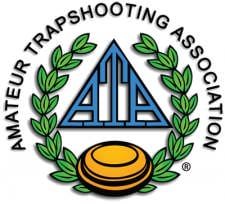 Sparta, IL -(AmmoLand.com)- Recognizing the recent resumption of limited target shooting activity at the World Shooting and Recreational Complex (WSRC), the Amateur Trapshooting Association (ATA) has rescinded their declaration of lease default against the Illinois Department of Natural Resources (IDNR).
The ATA leases the WSRC each August for the Grand American World Trapshooting Championships. The event spans more than two weeks and represents a tremendous financial impact to Southern Illinois.
Due to the Illinois budget impasse, shooting activity at the WSRC was suspended on September 30, 2015. In early October, the ATA officially notified IDNR that the suspension placed their lease in default.
In the following weeks, ATA and IDNR officials created a Memorandum of Understanding (MOU) regarding the WSRC. If shooting activity at the WSRC was still suspended on April 15, 2016, the MOU provided that the two groups would negotiate an arrangement whereby the ATA would become involved in the management of all shooting and camping activities at the WSRC, May 1 through August 31, 2016.
On April 3, 2016, limited shooting activity resumed at the WSRC. Public shooting has yet to resume and shooting is currently limited to organized events. However, ATA officials are satisfied that this resumption of shooting activity at the WSRC cured the lease default and rendered the MOU void.
The 2016 Grand American hosted by the ATA at the WSRC will begin with the AIM National Youth Championships, July 28 – August 2, followed by the 117th Grand American World Trapshooting Championships, August 3 – 13.
For more information, contact ATA Marketing Manager, Emily Zollner at [email protected]
About the Amateur Trapshooting Association (ATA):
The Amateur Trapshooting Association serves as the governing body for the sport of American style trapshooting. The ATA's mission is to promote and govern the sport throughout the world. As the faithful protector of trapshooting, the ATA not only governs the sport's rules and regulations, but also seeks ways to enhance the sport and stimulate participation. The ATA provides trophies, financial assistance and event management support to the state and provincial associations. The ATA has also been instrumental in developing programs to increase interest in the sport with its creation of National Trapshooting Day, Satellite Grand Americans, Achievement Recognition and other valuable programs.
For more information, visit: www.shootata.com.