By Kevin Reese
Mr Reese put the SIG SAUER MCX ASP Air Rifle to the test in this field review.

U.S.A. –-(Ammoland.com)- "A world without air rifles would be one without a wealth of memories and infinitely less shooters; of course, such a history run afoul would certainly result in substantially lower numbers of shooting enthusiasts, Second Amendment advocates, military troops, law enforcement officers, etc. etc.

Consider how many shooters' passions were forged by airgun plinking throughout the past 200-plus years, more notably the past century.

For me, shooting BB and pellet guns in the 70s were more than a challenge to knock over cans in the backyard, it was the foundation of a relationship I treasure with my dad and the birth of my "pew pew life" as NRA commentator", Colion Noir, so eloquently puts it.
And, while air rifles certainly have their place in history, especially American, where we note Lewis & Clark's routine first-choice use of the Girandoni Air Rifle throughout their famed expedition, they have also evolved.
The SIG SAUER MCX Air Rifle is a great example of today's evolving airguns, especially as it relates to the range of shooters it invites to our shooting heritage.
Fortunately or unfortunately, depending on perspective, the days of Ralphie's Red Ryder BB-gun are all but gone with the exception of big kids like me who still enjoy old-school plinking on occasion. Today's airguns, like the SIG SAUER MCX, are solidly on a different playing field of innovation, accuracy and overall performance. While some are shorter, lighter and perfect for getting our young kids on target, others are truly adult-sized, heavy, larger-bored and great for serious work, including hunting. While many air rifles are designed to fit one end of the spectrum or the other, the SIG SAUER MCX Air Rifle targets the middle-ground perfectly as a modern sporting air rifle on an AR-style platform dedicated to bridging the gap between young kids and adults.
If It Feels Good, Shoot It!
While killery clinton, piers morgan, willie nelson and the illustrious concealed-carrying California Senator diane feinstein (short of labels under mugshots or crummy records their names don't deserve to be capitalized) likely want only police or military to carry the scary black air rifle (they are likely to propose those uniformed professionals be restricted to this air rifle), the SIG SAUER MCX ASP Air Rifle is little more than a CO2-powered .177- or .22-caliber pellet gun, the same as pellet rifles used for decades upon decades. That said, it does look ultra-cool; it's a copy of SIG SAUER's real MCX rifle and includes a number of features similar to its big brother.
To start, this "scary black rifle" is constructed largely of rugged, precision cut polymer and hard-anodized black matte aluminum; however, the upper and lower receivers are a single-piece, at least in terms of upper/lower. The receiver configuration is actually split vertically with left and right receiver sides. The MCX boasts a rifled 17.7-n. barrel, roughly 7.5-in. matte black aluminum shroud designed similarly to a suppressor, polymer handguard with top picatinny rail and a polymer 30-round magazine. Other features include a short-travel charging handle, ambi-selector switch and what appears to be ambi-magazine release; however, the button on the left side, along with the bolt release are just for looks and are non-functioning.
Along with the functional magazine release on the right side of the receiver, the SIG SAUER MCX ASP Air Rifle includes a dust cover, brass deflector, and forward assist, but like the bolt release, those elements also are not functional and simply purposed in adding some semblance of realism to a cool looking air rifle.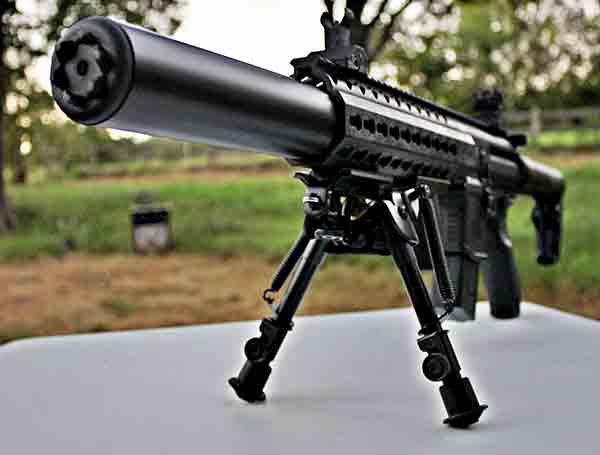 Balance is also worth mentioning here. While the SIG SAUER MCX ASP Air Rifle is seriously comfortable and reasonably short compared to a full-sized 40-in. AR-15, it is incredibly well balanced, especially with a full magazine and easy to manipulate in any shooting position, even off-hand. Part of me believes the mix of polymer and metal components are designed specifically with balance in mind. If so…
I applaud SIG SAUER's efforts; in fact, the looks and feel are truly representative, SIG has poured considerable time and effort into producing an affordable air rifle and their results are impressive.
Unfortunately, there are also a few drawbacks. First, since there was obvious effort involved in producing ambi-operation, they should have done the same with the magazine release. Second, while the stock is comfortable for me, it may not be for others. The problem? The fixed stock on the MCX is not adjustable.The length of pull, comb height, etc. cannot be adjusted. What is nice about the stock is the rubber butt pad; however, recoil from this air rifle is negligible, to say the least; after all, it's an air rifle.
SIG SAUER MCX ASP Air Rifle : Shooting For Solid Performance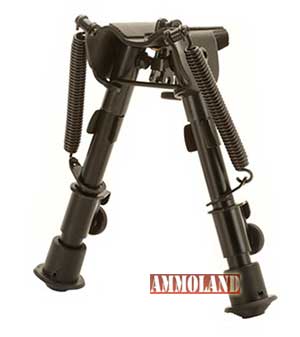 What can I say? It's an air rifle and it shoots .177-caliber pellets (unless you buy the .22-cal. Model). Trigger-pull feels comfortable yet heavier and longer than I prefer.
I asked SIG about the trigger and they explained the trigger pull was designed to mimic the MCX centerfire rifle for training purposes.
If that is indeed the case then I have no further complaints about it. Accuracy with the attached polymer/metal fixed-sights was surprisingly good.
While the sights are mounted on two completely different picatinny rails (metal over the receiver and polymer over the handguard), they are adjustable and aligned exceedingly well. In preparation for testing, I ordered a TAC-Shield Bipod from Brownells (Lord I love their service!) and sighted in at 25 yards.
After sighting in, I shot from 15 yards out to 30 yards. I achieved a 1.25-in. group at 25 yards and slightly larger than that at 30 yards, both from a bench shooting position.
SIG SAUER does not market this air rifle for hunting; however, I wouldn't have any problem shooting varmint. For varmint hunting, I would prefer shooting within 30 yards although I might consider a 40-yard shot given more trigger time. Velocity was on track ranging, on average, 700 fps, with some topping 700 fps at its peak and others slower depending on where I was in the life of the CO2 cartridge.
Some have reported slower velocity; I have not experienced this. To be honest, I was surprised the SIG SAUER MCX Air Rifle performed as closely to its specifications as it did.
As a semi-automatic .177-caliber air rifle with a detachable magazine, the SIG SAUER MCX certainly appeals to a wide range of shooting enthusiasts. Like any semi-auto rifle, part of the fun of plinking is squeezing off multiple shots rapidly on occasion and the MCX delivers. I emptied multiple 30-round magazines as quickly as I could pull the trigger with zero misfeeds; however, loading the magazine, by way of removing and reinstalling the pellet belt, is time consuming.
Sig Sauer sells extra mags online, that work with both this MCX ASP rifle as well as the Sig Sauer MPX Airgun.
Fortunately, as much of a time-eater loading the magazine is, shooting the SIG SAUER MCX is exquisite, fun and even as exhilarating for me as it is for my son – perhaps part of my exhilaration may just be that my teenager wants to shoot with me.
SIG SAUER MCX ASP Air Rifle : The Final Shot
Air rifles have been around for centuries although most airgun innovating has occurred over the past century. SIG SAUER does an amazing job ushering airgun shooting into a truly affordable AR-platform modern sporting rifle worthy of serious consideration. At a suggested price point right at $200, compared to other MSR air rifle offerings in the industry, the SIG SAUER MCX is perfectly placed for people who just want a cool hunting airgun or family plinker without breaking the bank. Even better, the MCX, with its true-to-the-original sizing, weight, and feel, provides a perfect training solution for the introduction of youth and adults alike to shooting, marksmanship principles and even personal defense.
My SIG SAUER MCX Air Rifle kit came packed in a robust form-fitting Styrofoam mold for serious protection from box-kicking delivery guys and included an operation manual, 30-round magazine, fixed sights, a red-dot scope, registration card, manual and a 1-year warranty.
Is it a Crosman Benjamin Rogue, Bulldog or Armada? No, but it's not competing in that arena either. With the MCX, SIG vies for that middle-ground where budget minded folks search for low-cost, high-value performance capable of meeting or exceeding their needs. For what this rifle is and what SIG SAUER, I presume, hopes it to be, an affordable, innovation-rich, reliable performance air rifle designed to be enjoyed by shooters young and old, it's more than a home run – SIG hit this one out of the park. I'm a fan. Where SIG takes their air rifle development next has me chomping at the bit for the 2017 SHOT Show!
Order SIG SAUER Air Rifles Online for home delivery : https://goo.gl/Mok1GD
To learn more about SIG SAUER air rifles, ammunition, targets and accessories, visit http://www.sigsauerasp.com
To learn more about the TAC-Shield Bipod, visit www.Brownells.com
About Kevin Reese:
Kevin is an award-winning outdoor writer, photographer, videographer, speaker, host of Global Outfitters TV Show's GO Tips and a Marine Corps veteran. He owns and administers www.mainbeammedia.com and Main Beam Blog at blog.mainbeammedia.com. The Main Beam Blog offers great articles, press releases, outdoor industry news and reviews.