By Mark Walters
Editors Note: AmmoLand News welcomes Mark Walters to our growing list of the best and brightest gun rights commentators, who are watching out for your RKBA.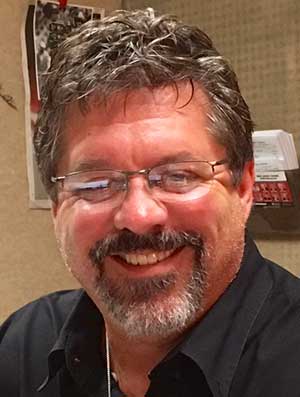 USA – -(Ammoland.com)- Remember the phrase, "the evening news," from way back in the olden days, just a few short years ago? I do.
Americans would come home from work and school, meet as a family around the dinner table, eat a hearty meal, discuss the day's events and gather in the living room to watch the "evening news."
I remember my dad asking me to get up and change the channel and I'm old enough to remember that newscast delivered by Walter Cronkite, widely regarded as the most trusted man in America at the time.
No one questioned his politics, no one questioned his integrity or motives, and no one accused him of blatant bias for or against anything.
The man delivered the news, every night, on time in a concise format with no obvious bias.
Years later Cronkite would come out of the closet as a flaming liberal, but for crying out loud, he kept it to himself when he spoke to America in front of that old fashioned camera.
For my children, there is no such thing as "the evening news," it's just the "news", and it's always on. It doesn't matter what day it is, what time it is or for that matter if anything relevant is even happening anywhere in the world at any particular time, it's just always on, no matter what. In fact, if nothing is happening, they create news. Think of the Weather Channel with its continuous hurricane coverage, hour after hour covering the same street sign flapping in the winds as they desperately try to fill the airtime with something out of nothing. It's what's happening in a 24 hours news cycle with show after show filled with the same pundits, saying the same thing in response to a different host asking the same questions with nothing but a different set background.
I think I'll start calling it the Taco Bell news. Same ingredients placed in a different wrapper. The burrito is nothing more than a soft taco in a larger wrapper, just as "The Five" is nothing more than "Outnumbered" with a different set background. Same pundits, same questions, same topics, same answers, very short skirts.
The Corrupting Mainstream Media aka: The Forth Estate
I believe that's a real problem in America today. A media machine running 24 hours a day, seven days per week, no matter what, can't possibly be a good thing for the country. It's overkill, and it's dangerous. Anyone who has spent any time listening to my radio programs or read anything I've ever written over the last 12 years knows my disdain for what is regarded as "the mainstream media."
I've made it pretty clear. I believe the "mainstream media" is largely responsible for the terrible divisiveness currently plaguing the nation.
If we view the "mainstream media" as an entity, it is clearly one of the most dangerous we have ever faced in our history. How can it not be in its current state, openly acting as a third arm of the democrat party? When the press, who are granted special constitutional protections to safeguard our liberty from the powerful, become a part of the corrupt machine themselves, the future of our republic is in grave danger.
We have reached that point in America. I often say to control the media is to control the message. To control the message is to control the masses.
To control the masses, one must control the media, etc. Combine that dangerous equation with a 24-hour continuous news cycle, and you have a recipe for disaster that sees America fed a steady stream of biased news, delivered by multimillionaire "news anchors," whose own lives are covered by TV tabloid shows. Think Katie Couric, Brian Williams, Matt Lauer, Megyn Kelly, Anderson Cooper, Jorge Ramos, etc.
Unfortunately for the corporate news media and their multimillionaire anchor-bots and babes, I can fix the problem that ails America when it comes to the steady stream of garbage.
It's easy. In my simple mind, there are certain pairs of words that have no business being uttered in the same sentence, such as "career politician." When it comes to delivery of America's news, the word pair that comes to mind is "news personality." That's right; no "newscaster" should become a multimillionaire celebrity for delivering the news.
My plan is straightforward and workable.
Put a broadcast journalist in the on-air chair for 30 days, then chuck em out the window with the bath water. No big contracts to get in front of their integrity, no celebrity status and paparazzi following them around swelling their heads like damaged livers and no time to develop a biased following.
That would keep them honest, and we wouldn't have to worry about what dress or suit Katie Couric or Wolf Blitzer wore to the next Democrat fundraiser.
Yeah, I long for the olden days when the television went off the air to the pictures and sounds of the waving flag and the National Anthem before fading to white noise for the next 8 hours. Imagine if our television sets did the same today? It would only be a matter of time before some "info-babe" pundit or other "news personality" took a knee on camera to protest their multimillion dollar salary.
I say throw em all out after 30 days. Problem solved.
Next.
About Mark Walters
Mark Walters is the host of two nationally syndicated radio broadcasts, Armed American Radio and Armed American Radio's Daily Defense with Mark Walters. He is the Second Amendment Foundations 2015 Gun Rights Defender of the Year award recipient and co-author of two books, Lessons from Armed America with Kathy Jackson (Whitefeather Press) and Lessons from UnArmed America with Rob Pincus (Whitefeather Press)