Columbia Student Nick Liu, UW, Assignment 4 Final Draft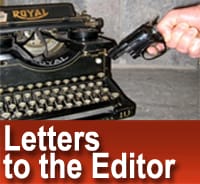 USA – -(Ammoland.com)- In light of the recent election, where anything and everything was said for personal gain, what actually should be followed through on?
Specifically, in regard to the Second Amendment, the NRA threw its weight behind Donald Trump, and appealing to conservative Republicans, Trump adopted the pro-Second Amendment, anti-gun control language.
This raises important questions: Should there be changes to the Second Amendment? Should gun laws be stricter, even from the point of view of the staunchest Second Amendment supporters?
There are those who vehemently oppose any sort of gun control, such as NRA leaders and right wing, anti-government militia groups.
They believe any sort of measure to be constitutional overstep, and have every right to believe so, as the Second Amendment protects these gun-bearing and militia-forming organizations.
Nevertheless, politicians have turned the issue into a staple partisan battle, and it shouldn't be – it is an issue of national safety, with lives at stake: so many accidental shootings and mass killings could've been prevented with proper lock and key storage, and studies show that chances of school shootings are significantly lowered with mandatory background checks. There are those on the right that believe the progressive agenda is an absolute, blanket ban on all firearms, and yet, most progressives merely want extensive background checks and storage regulations.
Similarly, to the casual, moderate gun owner like many in my family – those who enjoy shooting recreationally but are only so much invested in either side of the gun rights battle – it is clear that certain changes, like background checks, regulations on firearm storage, and regulations on high capacity magazines and automatic weapons are needed.
Now, from the other side of the spectrum, we can look at the militia groups that fervently cling to radical interpretations of the Second Amendment. For example, one recent incident saw armed men take over a wildlife sanctuary in Oregon in protest of what they thought was constitutional wrongdoing of the federal government. In a scene straight of a small time, independent film that wants to be a blockbuster, Ammon Bundy, a grizzled rancher figure, stands atop a pulpit and delivers a rousing oration to a weathered, rural crowd of working people.
He rants about the government's injustice and the mistreatment of ranchers and rightfully public lands. He then announces his plan to occupy a wildlife refuge, and in a snowy and icy blaze, dozens of armed men's get into their trucks and ride off.
The men arrive armed with rifles and AK-47s, and Bundy gruffly smiles and declares this home.
These men believe any encroachments unnecessary and foreshadows of bigger bans – and these men are wrong. They should be the ones supporting these changes, as they affect them in no way. Even the most right wing gun supporters, such as these militia groups, would've been able to complete their objectives. The Malheur Refuge occupation would still have occurred, as these men most likely have proper lock and key to store their weapons, would've passed the background check, and none were carrying high capacity drum magazines. Under the same logic, other militia groups such as the Oath Keepers and 3 Percenters would still be able to operate. Ultimately, these militia groups should be taking the stance of casual gun owners, as not only would they be able to continue their activities, they would also be improving the safety of many. If they were to support even the simplest firearm storage and ownership regulations, the nation would finally be able to move towards partisan cooperation on the Second Amendment that could benefit all.
Thus, in light of all the shootings and violence, the Second Amendment still needs amending, and these amendments need the support of the right wing.
These Second Amendment people oppose any sort of regulation, but they should actually be supporting what the recreational shooter and progressive want – nothing more than proper storage regulations and background checks. If these parties would just listen to each other and reason, they could continue their agendas and help keep Americans safe. The right to own a gun, which brings with it so much responsibility and power – fundamentally, the power to take away life – is a duty that the American people are able and entrusted by the Constitution to handle. Nevertheless, with such a responsibility naturally comes drawbacks, and when those drawbacks come to haunt thousands of lives and people, measures must be taken, and the left and right must come together to help prevent further mindless violence.
Editor's Note: Nick has some flawed assumptions, so polite corrective comments would be appreciated to expand our student's horizon.