By Lt. Col. Robert K. Brown, USAR (Ret.)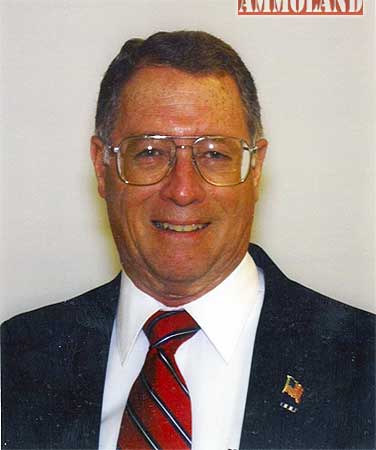 Colorado, USA – -(Ammoland.com)- HEAR YE! HEAR YE!  Soldier of Fortune's (SoF) endorsements for the 2017 election to the National Rifle Association's Board of Directors.
Your ballots will be arriving in the mail in the next few days.
Once again, Soldier of Fortune is endorsing a number of highly qualified, experienced individuals to the NRA BoD. I have worked with all these individuals and consider them the best of the best. Please seriously consider SoF's recommendations…and share with your friends. ~  Lt. Col. Robert K. Brown, USAR (Ret.)
Steven C. Schreiner, Englewood, Colorado A vote for Steve is top priority.
Endowment and Board Member. President and founding member, Firearms Coalition of Colorado, an NRA-affiliated grassroots organization, awarded NRA's Best Volunteer Organization. Led fight in Colorado against anti-gun forces. Successfully fought for/passage of Concealed Carry, Pre-Emption, Shooting Range Protection. Fought against: Semi-auto, Magazine Bans, Anti-hunting, "Safe Storage bills.
Registered volunteer lobbyist. Publicly promotes election/retention of pro-gun candidates from both major parties; educates public on gun issues, legislation, campaigns/candidates, works closely with NRA-ILA leadership on same. Serves on NRA's Grassroots Development Committee.
Former Congressional staffer, Vietnam Veteran, Officer, U.S. Army, Airborne-Ranger. awarded Combat Infantryman's Badge, Bronze Star (with "V" Device) and Silver Star. Combat: 199th Light Infantry Brigade (Sep.);Adviser to Vietnamese and Thai armies. BA/MA, History.
Endorsements: Firearms Coalition of Colorado, Colorado Gun Collectors Association, .50 Caliber Shooters Association, Golden Gun Club, New York State Rifle and Pistol Association, and Gary Marbut, President, Montana Shooting Sports Association.
Soldier of Fortune is also endorsing the following:
( AmmoLand Editors Note: I have included some links to older posts from past years detailing these good individuals qualifications.)
1. Thomas P. Arvas : Albuquerque, New Mexico

2. John Cushman : Patchogue, New York

3. Curtis S. Jenkins : Forsyth, Georgia

4. Sean Maloney : Liberty Township, Ohio

5. Linda Walker : Newark, Ohio

6. Heidi Washington : East Lansing, Michigan