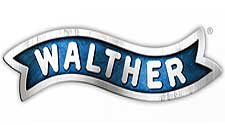 FORT SMITH, Ark. – -(Ammoland.com)- Walther Arms, Inc. is truly are honored and humbled to receive our second consecutive Golden Bullseye Award.
The Walther PPQ 45 has been selected as the 2017 American Rifleman Handgun of the Year which makes this honor especially noteworthy considering that the Walther PPQ 45 is the very first pistol chambered in .45 ACP that Walther has released in its 131-year history.
The PPQ 45 is, by design, a PPQ M2, only marginally larger, so you have the exceptional Grip and Trigger that has brought the PPQ line of Walther pistols so much respect and notoriety in the industry. The ergonomics of the grip combined with arguably the best production trigger on the market and extremely manageable recoil provide a more than satisfying experience to those who've had the pleasure of experiencing the Walther PPQ 45.
This Golden Bullseye is a follow up to the Walther CCP winning the 2016 Shooting Illustrated Women's Innovative Product of the Year.
NRA Golden Bullseye Awards 2017

"We are very excited to receive this award. The PPQ 45 is one of my favorite guns to demonstrate to shooters. They quickly realize that their fear of shooting a .45 ACP was wasted after they feel for themselves the incredibly light feel of the PPQ 45." Said Luke Thorkildsen, Walther Arms VP of Marketing and Product Development.
The PPQ 45 has a black Tenifer finish, a 4.25" barrel, and 5.6 lbs trigger pull. It has a magazine capacity of 12+1 and is only 1.3" wide.
About Walther
Walther is the premier provider of personal protection and recreational firearms of various calibers ranging from .22 to .45. With a vast devotion for continued innovation and customer focus in a fast growing industry, Walther Arms engineers products that are Built for Life. Follow and Subscribe to Walther Arms online: www.WaltherArms.com, www.facebook.com/WaltherArms, www.instagram.com/waltherarms/, www.twitter.com/waltherfirearms, and www.youtube.com/waltherfirearms.