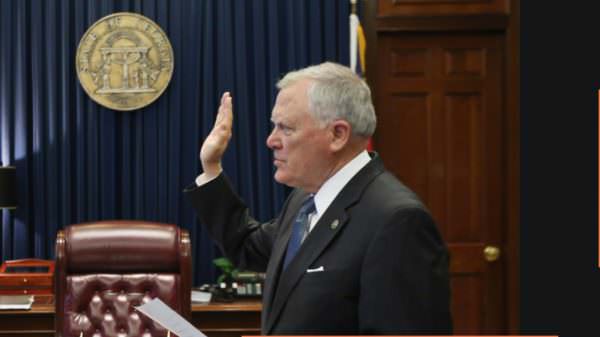 By Dean Weingarten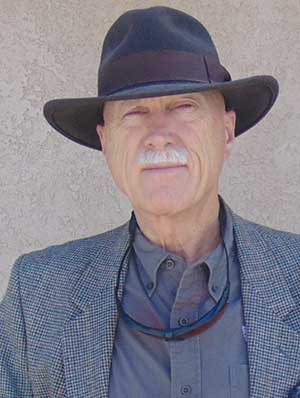 Arizona -(Ammoland.com)- Georgia Governor Nathan Deal signed the Georgia Campus Carry legislation, HB 280, on Thursday this week, May 4th, 2017.
May 4th was the last day that Governor Deal had to sign or veto the bill. The NRA Annual Meeting was in Atlanta this year.
Perhaps the stellar performance of NRA Meeting attendees helped Governor Deal in his decision. Crime tends to drop when 80,000 NRA members show up in town. The meeting was widely publicized.
From the office of Governor Deal at Georgia.gov:
Gov. Nathan Deal today signed HB 280, which permits weapons carry license holders to carry firearms in specific and limited areas on college campuses.

This legislation addressed major concerns voiced by the governor last year regarding HB 859, which permitted a weapons carry license holder to carry a concealed weapon into certain areas of a college campus that had previously been prohibited. HB 859 failed, however, to address Deal's concerns regarding the prohibition of firearms in "sensitive places," including campus preschools, disciplinary hearings, or faculty and administrative offices. As a result, the legislation was vetoed.

This year, the General Assembly overwhelmingly passed HB 280, which maintains the same restrictions present in HB 859. It also addresses the areas of campus over which Deal previously raised concerns, along with additional areas of college campuses where weapons would not be permitted.

"It is altogether appropriate that weapons not be allowed in sensitive areas on college campuses, and I appreciate the thoughtful consideration given by the General Assembly in expanding these excluded areas within a college campus in this year's bill," said Deal. "While HB 280 addresses the rights and restrictions relating to weapons carry license holders on a college campus, it in effect may have greater significance for students who are going to or coming from a campus. Unfortunately, in parts of the state, the path to higher education travels through dangerous territory.

"At the present time, assailants can, and do, target these students knowing full well that their victims are not permitted to carry protection, even those who are weapons carry license holders, because they are either going to or coming from a campus where no weapons are allowed. In recent years, we've witnessed college students fall victim to violent attacks in or while traveling to libraries and academic buildings, and while traveling to and from their homes to class.

"As this legislation is more narrowly tailored as to exclude areas on a college campus, I've signed HB 280."

The signing statement is available under "Related Files" below.

HB 280 prohibits the carrying of a concealed weapon by anyone, including weapons carry license holders, on the following areas of a college campus:
Buildings or property used for athletic sporting events; 
Student housing, including but not limited to dormitories, fraternity and sorority houses; 
Any preschool or childcare space; 
Any room or space being used for classes related to a college and career academy or other specialized school; 
Any room or space used for classes in which high school students are enrolled through a dual enrollment program, including, but not limited to, classes related to the "Move on When Ready Act"; 
Any faculty, staff, or administrative offices; and, 
Rooms where disciplinary proceedings are conducted.
There is controversy over whether the interpretation by the Governor that "Any faculty, staff, or administrative offices" are prohibited places for a concealed carry permit holder to carry.
In the actual bill, the prohibition states, from HB280 as passed:
(v) Not apply to faculty, staff, or administrative offices or rooms where disciplinary proceedings are conducted;
The lack of a comma between "administrative offices" and "or rooms where disciplinary proceedings are conducted;" indicates that administrative offices that are not used to conduct disciplinary proceedings are not prohibited places. It is hard to know if the lack of a comma will have any practical effect. Very few concealed carry holders are likely to be arrested for carrying in an administrative office that is not a place where disciplinary proceedings are conducted.
There are some positive things for permit holders in the bill.
The punishment for a first offense is a fine of $25, with no term of confinement. Second or later offenses would be misdemeanors.  Permit holders are required to keep the handgun concealed, but the definition of concealed is not extreme.  From the bill:
(i) 'Concealed' means carried in such a fashion that does not actively solicit the attention of others and is not prominently, openly, and intentionally displayed except for purposes of defense of self or others. Such term shall include, but not be limited to, carrying on one's person while such handgun is substantially, but not necessarily completely, covered by an article of clothing which is worn by such person, carrying within a bag of a nondescript nature which is being carried about by such person, or carrying in any other fashion as to not be clearly discernible by the passive observation of others.
Georgia has entered the ranks of a Campus Carry state. The bill goes into effect on 1 July, 2017.
©2017 by Dean Weingarten: Permission to share is granted when this notice is included.
About Dean Weingarten:
Dean Weingarten has been a peace officer, a military officer, was on the University of Wisconsin Pistol Team for four years, and was first certified to teach firearms safety in 1973. He taught the Arizona concealed carry course for fifteen years until the goal of constitutional carry was attained. He has degrees in meteorology and mining engineering, and recently retired from the Department of Defense after a 30 year career in Army Research, Development, Testing, and Evaluation.