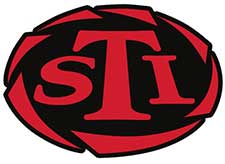 U.S.A. –-(Ammoland.com)- The new 2011 Magazines from STI provide shooters an improved shooting experience, with quicker reloads and a flawless finish.
STI 2011 Magazines are manufactured using 410 stainless steel, creating a magazine with longer life, greater strength and better corrosion resistance. STI 2011 Magazines are built specifically for all STI 2011 style pistols and frames. In combination with STI's original 2011 technology designed to provide flat shooting, less recoil and faster follow up shots, the new style magazines provide higher round counts and a flawless shot every time.
The magazines are built on presses that have three times the force of traditional presses, providing for cleaner stamping and more precise lines. Features include a new follower and feed lip design, round count and caliber stamped on the magazine body, one-piece construction with consistent dimensions and stronger design with no spacer required.
STI 2011® Magazines are available on the STI web site for $74.99.
For more information, please visit www.stiguns.com or e-mail [email protected]
About STI International.
Performance Defined. STI is based out of Georgetown, Texas and is the premier manufacturer of 1911 & 2011© style firearms. The company is dedicated to providing the highest quality firearms for competition, duty, or self-defense use. From introducing the firearms industry into the precision world of "EDM" hammers, sears, and components to the invention of the legendary 2011 platform, STI has continually led the firearms market in product development and quality.