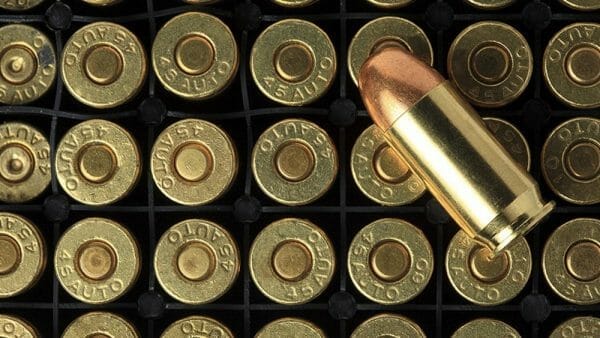 U.S.A. –-(AmmoLand.com)- On 1 May, 2020, Attorney Craig Heidemann filed a lawsuit against Academy Sports, contending they contributed to the unlawful death of Aaron "Josh" Hampton, who was one of the roommates of Luis Perez. Perez is an illegal immigrant accused of murdering three people including Hampton, another "roommate" and a woman, Sabrina Starr.
Starr is said to have supplied Perez with the gun, while another woman, Nyadia Burden, is accused of purchasing the ammunition for Perez. From AP via kmbc.com:
The lawsuit alleges a worker at Academy Sports in Springfield should have realized the woman who bought the bullets, Nyadia Burden, intended to give them to Luiz Perez. The 24-year-old Perez couldn't buy ammunition because he was in the country illegally, had no driver's license and was facing felony charges, according to police. The lawsuit also names Burden.

Perez is facing the death penalty in the Oct. 31, 2018, deaths of his ex-roommates, 38-year-old Steven Marler and 23-year-old Aaron "Josh" Hampton, and the wounding of two others. Prosecutors allege he fatally shot Sabrina Starr, 21, the next day. She had provided him with the gun he used, police said.
Perez is reported as having been kicked out by the other roommates. Revenge may have been a motive.
Perez should have been deported in 2018 but was released by New Jersey's sanctuary city rules:
"Perez should have faced deportation proceedings after a previous arrest in Middlesex County, New Jersey, but he was released because the Immigration and Customs Enforcement request didn't meet the county's required criteria."
It is reported there were multiple warrants for Perez arrest:
Greene County prosecutors said Perez had an arrest warrant from Middlesex County. NJ for third-degree terroristic threat.

Neudauer said Perez had previously been a recipient of the Deferred Action for Child Arrivals program, or DACA, in 2012 and 2014. It's not clear whether he did not apply in 2016 or was no longer eligible.
"Yet again, an ICE detainer was ignored and a dangerous criminal alien was released to the streets and is now charged with killing three people," said ICE Acting Executive Associate Director Corey Price. "Had ICE's detainer request in December 2017 been honored by Middlesex County Jail, Luis Rodrigo Perez would have been placed in deportation proceedings and likely sent home to his country – and three innocent people might be alive today. It is past time that localities realize the perils of dangerous sanctuary policies and resume their primary goal of protecting their residents."
The shooting was reported as occurring on 31 October 2018.  From Judiciary.senate.gov:
In November 2018 Aaron Hampton was shot more than 25 times by a repeat offender,criminal illegal alien in Springfield, Missouri. ICE had a detainer on Luis Perez and had requested Middlesex County,New Jersey hold him for deportation proceedings following his arrests for felony crimes including assault, aggravated assault and child abuse. Had the ICE Detainer been honored, as every detainer should be, Aaron Hampton would be alive today.
Missouri state laws, as listed by the BATFE, do not require a store to check people to see if they may legally purchase ammunition.  It is likely unconstitutional to do so, as indicated by a recent ruling in the Ninth Circuit.
Perez was prohibited from legally purchasing ammunition because he is an illegal immigrant, and was facing felony charges.
The Protection of Lawful Commerce in Arms Act (PLCAA) prohibits people from suing ammunition sellers if the ammunition seller did not break laws while selling the ammunition. There are a couple of exceptions. This lawsuit appears to be using negligent entrustment. From fas.org:
Although the PLCAA defines "negligent entrustment" as "the supplying of a qualified product by a seller for use by another person when the seller knows, or reasonably should know, the person to whom the product is supplied is likely to, and does, use the product in a manner involving unreasonable risk of physical injury to the person or others,"14 a plaintiff's claim of negligent entrustment will be asserted under state law. For example, Washington state courts have held that a common-law tort claim of negligent entrustment can be brought against both retail firearms dealers and manufacturers.15
The heart of the lawsuit seems to be an assertion the store clerk should have been able to read the mind of Burden and Perez, and refused to sell to them.
A clerk who refused to sell to them might well be accused of racism, sexism, and discrimination, and be fired.  A male handing money to a woman to buy ammunition might simply be someone who does not speak English well, having an acquaintance help them.
It is clear the Missouri legislature took steps to protect arms and ammunition dealers. From Missouri Statutes:
2. No county, city, town, village, municipality, or other political subdivision of this state shall adopt any order, ordinance or regulation concerning in any way the sale, purchase, purchase delay, transfer, ownership, use, keeping, possession, bearing, transportation, licensing, permit, registration, taxation other than sales and compensating use taxes or other controls on firearms, components, ammunition, and supplies except as provided in subsection 3 of this section.
Section 5 shows the legislature commands political subdivisions to refrain from filing lawsuits against arms and ammunition makers.
5. No county, city, town, village or any other political subdivision nor the state shall bring suit or have any right to recover against any firearms or ammunition manufacturer, trade association or dealer for damages, abatement or injunctive relief resulting from or relating to the lawful design, manufacture, marketing, distribution, or sale of firearms or ammunition to the public. This subsection shall apply to any suit pending as of October 12, 2003, as well as any suit which may be brought in the future. Provided, however, that nothing in this section shall restrict the rights of individual citizens to recover for injury or death caused by the negligent or defective design or manufacture of firearms or ammunition.
Academy Sports sells ammunition through the mail. It is perfectly legal. No I.D. is required.
The lawsuit hinges on whether a jury can be convinced a store clerk would have reasonably known that Perez was not legally allowed to purchase ammunition, because he picked out the ammunition in a store, and handed money and the ammunition to his woman companion to pay for it.
---
About Dean Weingarten: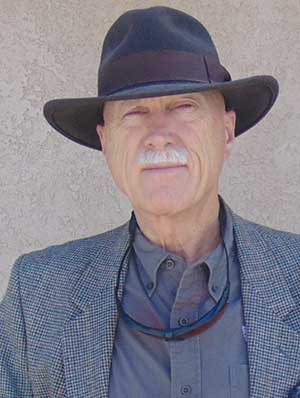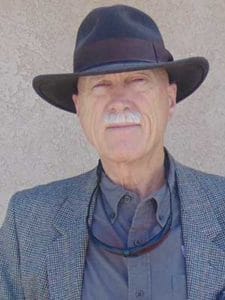 Dean Weingarten has been a peace officer, a military officer, was on the University of Wisconsin Pistol Team for four years, and was first certified to teach firearms safety in 1973. He taught the Arizona concealed carry course for fifteen years until the goal of Constitutional Carry was attained. He has degrees in meteorology and mining engineering and retired from the Department of Defense after a 30-year career in Army Research, Development, Testing, and Evaluation.