American Handgunner: Time For A Reality Check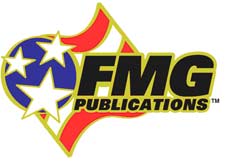 San Diego, Calif. –-(Ammoland.com)- When it comes to planning survival resources, water should be at the very top of your list.
It's a medical fact most people can survive for weeks without food; however, after only a few days without water, some very bad things start happening to your body due to dehydration.
As such, American Handgunner Reality Check Special Edition contributing editor Michael Janich addresses this critical issue in his article, "Water, Water Everywhere: Can You Drink It?"
Janich's multi-layered approach goes beyond stored cases of bottled water. He teaches readers how to tap into untraditional water resources and make it safe to drink. Like any other survival issue, the best time to prepare your water plan is now.
"In addition to drinking water considerations, you should also develop primary and backup plans for water to be used for cooking, personal hygiene and sanitation during a critical incident," writes Janich.

"Assemble the tools, material and knowledge you need and take a few hours to go through the process at least once. In a real survival situation that experience and the confidence it provides could save your life."
Janich's article represents one of the dozen-plus survival-driven articles in the 2011 Reality Check Special Edition. With the idea that survival preparedness isn't one-size-fits-all.
The magazine features topics such as:
Menu For Survival: A Realistic Approach
Stronghold: One Man's Plan to Protect His Family
Emergency Box: Every Vehicle Should Have One
Lifesaving Modular Kit: Don't Head Out Without It
Young Guns: Teaching Kids To Shoot
Carrying Concealed: Are You Responsible Enough?
and much more.
"If you are like me, you want to arm yourself with the tools, supplies and knowledge needed to survive life-threatening situations," said editor Sammy Reese.

"Our Reality Check Special Edition is a survival guide for the real world. It's a sobering read, but it's a must read. "From surviving in the woods, to surviving on the streets, we address the plans you need to put in place and the tools you have to have. At the end of the day, you have to decide what's the best survival plan for your family, but our Special Edition is the best place to start."
The 2011 Buyer's Guide, is also included in the magazine. The Buyer's Guide features 94 pages of guns, knives and more survival tools.
American Handgunner Reality Check is available now, while supplies last. To order online visit, www.americanhandgunner.com and follow the Special Editions link from the store menu.