Ohio Supreme Court Upholds Firearms Preemption Law – Cleveland Gun Ban Loses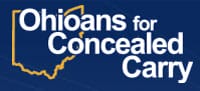 Ohio –-(Ammoland.com)- As released by the Ohio Supreme Court. Analysis to follow.
2009-2280. Cleveland v. State, Slip Opinion No. 2010-Ohio-6318.
Cuyahoga App. No. 92663, 185 Ohio App.3d 59, 2009-Ohio-5968. Judgment of the court of appeals reversed, and cause remanded to the court of appeals.
Lundberg Stratton, O'Connor, O'Donnell, Lanzinger, and Cupp, JJ., concur.
Brown, C.J., and Pfeifer, J., dissent.
Opinion: http://www.supremecourt.ohio.gov/rod/docs/pdf/0/2010/2010-Ohio-6318.pdf

(Dec. 29, 2010) The Supreme Court of Ohio today upheld as constitutional a state law enacted by the General Assembly in 2006 that provides that only federal or state regulations can limit an Ohioan's individual right to bear arms.

In a 5-2 majority opinion authored by Justice Evelyn Lundberg Stratton, the Court held that R.C. 9.68, which displaces all local gun-control ordinances previously adopted by Ohio municipalities, does not infringe on the "home rule" powers of those municipalities under the Ohio Constitution and does not violate the separation of powers doctrine.

Enacted in December 2006 as part of Sub. H.B. 347, the statute, R.C. 9.68: 1) stated that it was the legislature's intention in enacting the section "to provide uniform laws throughout the state regulating the ownership, possession, purchase, other acquisition, transport, carrying, sale or other transfer of firearms, their components and their ammunition," 2) declared that "except as specifically provided by the U.S. Constitution, Ohio Constitution, state law or federal law" gun owners in Ohio may buy, sell, transfer, transport, store or keep any firearm "without further license, permission, restriction, delay or process," and 3) directed that in any subsequent court case challenging a local gun control ordinance, state courts "shall award court costs and reasonable attorney fees to any person, group or entity that prevails in a challenge to an ordinance, rule or regulation as being in conflict with this section."

The City of Cleveland filed a declaratory judgment action in the Cuyahoga County Court of Common Pleas challenging the constitutionality of R.C. 9.68 under the Home Rule Amendment to the Ohio Constitution. That amendment, contained in Article XVIII, Section 3, provides that municipalities within the state have the inherent authority to exercise all powers of local self-government and to adopt and enforce within their borders local police regulations to protect the safety and health of city residents, so long as such regulations do not conflict with "general laws" of the state. The city argued that R.C. 9.68 violated its home rule authority because the statute had the effect of invalidating multiple Cleveland city ordinances regulating the possession, sale and registration of firearms within the city. The state filed pleadings opposing the city's petition for declaratory judgment and seeking summary judgment that the challenged statute was constitutional.

The trial court granted summary judgment in favor of the state, citing the Supreme Court of Ohio's 2008 decision in Ohioans for Concealed Carry v. Clyde. In that decision, the Court held that a Clyde city ordinance prohibiting the concealed carry of weapons in city parks was void and unenforceable because it was in conflict with the uniform statewide guidelines for concealed carry that had been adopted by the General Assembly as part of Sub. H.B. 347.

The city appealed. On review, the 8th District Court of Appeals held that R.C. 9.68 was unconstitutional because it violated both the Home Rule Amendment and the separation of powers doctrine. The court of appeals remanded the case to the trial court with a directive to enter summary judgment in favor of Cleveland. In its decision, the 8th District specifically found that R.C. 9.68 was not a "general law" under a four-part test set forth in the Supreme Court of Ohio's 2002 decision in Canton v. State. The state sought and was granted Supreme Court review of the 8th District's decision.

Writing for the Court in today's decision, Justice Stratton noted that courts considering a constitutional challenge to a law enacted by the legislature must "presume the constitutionality of lawfully enacted legislation," and may invalidate a challenged statute only if the challenger establishes that it is unconstitutional beyond a reasonable doubt.

Justice Stratton wrote that in analyzing constitutional challenges to a state law based on the Home Rule Amendment, the Court has held that "A statute takes precedence over a local ordinance when (1) the ordinance is an exercise of the police power, rather than of local self-government, (2) the statute is a general law, and (3) the ordinance is in conflict with the statute." In this case, she noted, "The first and third parts of the analysis are not involved … The city acknowledges that its firearm ordinances are an exercise of municipal police power. Further, the city does not argue that its local firearm ordinances do not conflict with R.C. 9.68. Thus, our focus is on the second part of the home rule analysis, which involves determination of whether R.C. 9.68 is a general law."

"In Canton v. State (2002) … this court held that to constitute a general law for purposes of home-rule analysis, a statute must '(1) be part of a statewide and comprehensive legislative enactment, (2) apply to all parts of the state alike and operate uniformly throughout the state, (3) set forth police, sanitary, or similar regulations, rather than purport only to grant or limit legislative power of a municipal corporation to set forth police, sanitary or similar regulations, and (4) prescribe a rule of conduct upon citizens generally.'"

While the 8th District concluded that R.C. 9.68 was not a general law because it failed the first, third and fourth prongs of the Canton test, today's majority opinion rejected each of those findings and held that R.C. 9.68 meets all four Canton criteria and therefore qualifies as a general law that takes precedence over conflicting local ordinances.

In addressing the 8th District's holding that R.C. 9.68 is not "part of a comprehensive statewide legislative enactment" because the specific bill in which it was enacted (H.B. 347) did not address many aspects of firearms regulation, Justice Stratton wrote: "(T)he the court of appeals erred in analyzing R.C. 9.68 in a vacuum. She pointed to a host of state and federal laws regulating firearms, and noted that "… (a) comprehensive enactment need not regulate every aspect of disputed conduct, nor must it regulate that conduct in a particularly invasive fashion. 'omprehensive' does not mean 'perfect.' … Nor does 'comprehensive' mean 'exhaustive.' And the fact that regulations of firearms appear in various code chapters does not nullify the fact that they are all part of a comprehensive enactment concerning firearms."

"We note that when we determined in (Ohioans for Concealed Carry v.) Clyde (2008)that R.C. 9.68 is part of a statewide and comprehensive legislative enactment, we took into account that the General Assembly had 'express its intent for statewide comprehensive handgun possession laws.' The General Assembly indicated that its intent in enacting R.C. 9.68 was 'to provide uniform laws throughout the state' for firearm ownership and possession. … We reaffirm the holding that R.C. 9.68 is part of a statewide comprehensive legislative enactment."

The majority also rejected the court of appeals' holdings that R.C. 9.68 does not set forth police or other regulations rather than merely limiting local authority to legislate, and that the statute does not set forth a rule of conduct upon citizens generally.

Finally, the Court contradicted the 8th District's conclusion that the provision in R.C. 9.68 awarding attorney fees to litigants successfully challenging citations under local firearm ordinances violated the separation of powers between the legislative and judicial branches. Justice Stratton pointed to multiple provisions of state law that expressly provide an award of attorney fees to parties who prevail in certain types of cases, including public records requests, the motor vehicle "Lemon Law," child support contempt proceedings and violations of the state Consumer Sales Practices Act, among others. In light of those provisions, and multiple court decisions affirming their validity, Justice Stratton wrote, "(T)he General Assembly is clearly within its legislative authority to authorize the award of attorney fees and costs in R.C. 9.68."

While reversing the judgment of the 8th District on all of the constitutional issues that court addressed, the Court remanded the case to the 8th District for review of one remaining constitutional challenge to the legislation enacting R.C. 9.68. That claim, which the 8th District dismissed as moot, alleges that H.B. 347 violated the constitutional provision limiting legislative bills to a "single subject."

The majority opinion was joined by Justices Maureen O'Connor, Terrence O'Donnell, Judith Ann Lanzinger and Robert R. Cupp.

Justice Paul E. Pfeifer entered a dissent, joined by Chief Justice Eric Brown, in which he cited the Supreme Court's 2006 holding in American Financial Services Assn. v. Cleveland that "'A statement by the General Assembly of its intent to preempt a field of legislation is a statement of legislative intent … but does not trump the constitutional authority of municipalities to enact legislation pursuant to the Home Rule Amendment …' From this, I conclude that the General Assembly is incapable of casting a preemption blanket over an entire field."

"The key issue when analyzing whether a local ordinance is a proper subject of home rule is whether the ordinance conflicts with general laws. In Cincinnati v. Hoffman (1972), we stated that 'in order for … a conflict to arise, the state statute must positively permit what the ordinance prohibits, or vice versa, regardless of the extent of state regulation concerning the same object.' … It is not enough to determine that R.C. 9.68 is a general law or that R.C. 9.68 is extensive, the Cleveland ordinances must be shown to conflict with the statute. In this case, I conclude that the Cleveland ordinances do not conflict with R.C. 9.68, because they do not permit something that the statute forbids or vice versa."
Contacts
Benjamin C. Mizer, 614.466.8980, for the state of Ohio.
Gary S. Singletary, 216.664.2737, for the City of Cleveland.
About:
Ohioans for Concealed Carry, founded in 1999, is a grassroots political activist organization. When founded, the primary goal of OFCC was getting concealed carry passed into law in Ohio. With that accomplished, our mission became to refine the concealed carry law and to expand and preserve the rights of all gun owners in Ohio. Visit: Ohioccw.org