Help Wanted – Pro Gun Activists Please Apply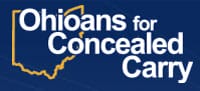 Ohio –-(Ammoland.com)-  Ohioans For Concealed Carry is hiring pro gun activists. Remember OFCC is a purely grassroots group of volunteers.
Toby Hoover's organization has taken in literally hundreds of thousands of dollars to fund her virtual one-woman gun grabbing show.
In years past Hoover's organization has filed tax returns indicating that Toby draws a salary for doing her dirty deeds against you and me — all under the guise of reducing gun violence.
Those of us behind this website, the forums, the organization's founding fathers have been paid a combined total of $Nothing over the past decade of this endeavor, and we've done it with a healthy amount of people who are willing to be paid nothing to do what is right. To speak out against the people who think that a ten round magazine would have somehow prevented Tucson from happening, or to speak out against the people who think that you should "give something up" for the implied greater good of society.
We need some talent right now – are you the one to fill that gap?
Here are some of the things we're looking for: People to become regular contributors to our showcase website on OhioCCW.org – do you consider yourself a good writer? Do you want to try to become one?
We have an editor, we need writers.
Do you have fund raising ideas to help raise badly needed funds for lawsuits and other OFCC endeavors? We need you too. Have some financial experience? Awesome.
Do you have a "customer service" attitude and a desire to become the project manager of an Ohioans For Concealed Carry endeavor? This job you can do from your home (or work if you can get away with it) and the simple ability to write emails, answer questions, manage a few third party vendors, and treat everyone with absolute professionalsim.
Are you politically savvy and interested in getting into politics? Interested in actually DOING something for the improvement of our rights? We understand and respect that some of you can't have your employers seeing you in the limelight, and we can work around that quite often. But we're always hiring people willing to work for free.
Is that you? If so, send your resume in PDF format to [email protected] – even if your work history doesn't have anything to do with what you want to do for OFCC. Indicate in that letter what you think you could contribute and why you'd be someone we should trust our rights with. We'll pass it around to a few people who have come before you and see what they think.
If you're lucky, you might get some business cards and a case load of tasks out of the arrangement, but you'll be able to tell your children and their children what you did to fix things instead of sitting on your hands!
We have A LOT going on right now, so do not be discouraged if we don't reply to you immediately. We're probably busy trying to decide what projects to give you… 🙂
About:
Ohioans for Concealed Carry, founded in 1999, is a grassroots political activist organization. When founded, the primary goal of OFCC was getting concealed carry passed into law in Ohio. With that accomplished, our mission became to refine the concealed carry law and to expand and preserve the rights of all gun owners in Ohio. Visit: Ohioccw.org