USA, the Most Heavily Armed Country Earth, Manufactures 5.4 Million New Firearms In 2009
This is more new guns in one year than exist in total for many a country's lifetime of guns.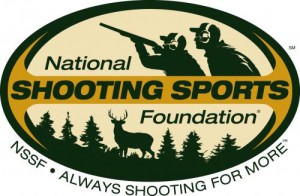 NEWTOWN, Conn –-(Ammoland.com)- According to data released in late January in ATF's Annual Firearm Manufacturing and Export Report, U.S. firearm manufacturers produced more than 5.4 million firearms in 2009.
NSSF research has updated its 14-page Industry Intelligence Report, titled Firearms Production in the United States, with the most recent data on U.S. production of pistols, revolvers, rifles and shotguns.
Additional updated data found in this report include: Annual Survey of Manufacturers figures and U.S. International Trade Commission firearm import and export figures.
The report is available for free to NSSF members by logging into the members section of the NSSF website, clicking "NSSF Industry Research" and then clicking "Industry Intelligence Reports." Forgot your member ID and/or password? E-mail Cindy Brutting or call her at 203-426-1320
About NSSF
The National Shooting Sports Foundation is the trade association for the firearms industry. Its mission is to promote, protect and preserve hunting and the shooting sports. Formed in 1961, NSSF has a membership of more than 6,000 manufacturers, distributors, firearms retailers, shooting ranges, sportsmen's organizations and publishers. For more information, log on to www.nssf.org.