Team Safariland Members Doug Koenig & Rob Leatham Win Big at 2011 NRA Bianchi Cup
Koenig Wins Overall; Leatham first in Production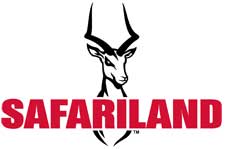 JACKSONVILLE, Florida –-(Ammoland.com)- Safariland, a BAE Systems line of business, proudly congratulates Team Safariland members for their wins at this year's MidwayUSA/NRA Bianchi Cup National Championship.
Doug Koenig placed 1st overall in the Open Division; Rob Leatham placed 1st in the Production Division; Mike Voigt finished strong at 3rd overall in the Open Division. Additionally, the Team Safariland ladies won big this year with two 1st place wins and a 3rd place win overall. The 32nd annual event was held in Columbia, Mo., May 25 – 28.
Veteran Team Safariland shooters Koenig and Leatham used their Safariland Model 013 competition holster system to achieve this year's accolades. Koenig, with his 13th overall win, set an all new record with a score of 1920 with 187X, only 5 X's down from a perfect score. Leatham, with his top honors in Production Division this year, has won the overall NRA Bianchi Cup nine times, and stands out as the only competitor ever to win all three classes at the NRA Bianchi Cup tournament: Open, Metallic and Production.
"We could not be more thrilled with the outcome of this year's tournament," said Scott Carnahan, Vice President, Category Management for Equipment Products, and Team Safariland member/manager.

"We appreciate that we have some of the best shooters in the world on board with Team Safariland, and it is their expertise that keeps us in the forefront of designing and producing the gear they need to win."
Julie Golob placed 3rd overall in the Lady's Open Division; Maggie Reese took Top Lady in the Metallic class, and Randi Rogers finished with Top Lady in Production class. Congratulations also go out to Robert Vadasz, U.S. Border Patrol, for winning the Metallic Division back to back; Bruce Piatt placed as runner up in Open Division, and Jessie Abbate took top honors in the Open Ladies division. All won using the Safariland 013 holster.
About Safariland
Safariland, LLC is a premier provider of law enforcement and security products and services, delivering a full-range of customer-specific solutions. Offering many of the world's most recognizable branded products in the public safety market, Safariland is committed to saving lives. For more information about Safariland and its body armor products, as well as information on the new NIJ-06 standard, please visit www.safariland.com.