National Right-to-Carry Legislation is a Good Thing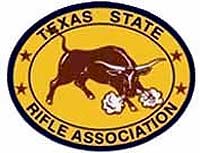 Houston, Tx –-(Ammoland.com)- Contrary to email alerts from the usual group of nay-sayers, HR 822 dealing with National Reciprocity for those with a state-issued concealed handgun license is a very good bill.
John Snyder with www.gunrightspolicies.org calls HR 822 an "idea whose time has come". He offers the state-issued drivers license as an example of how the bill works. States will continue to have full control over their laws and the issuance of their license. Only travel between states will be improved.
HR 822 would not create a federal licensing system and would not interject the federal government into the states' laws regarding where a licensee could or could not carry.
HR 822 will increase licensees' mobility and serves to by-pass the legalese and minor tweaks that currently prevent further reciprocal agreements between states.
There is no camel, no tent, and definitely no Trojan horse!
HR 822-NRA Bill supported by TSRA
Opposition to HR 822 comes from the usual ideological groups; none armed with facts, all with "feelings". The gun rights movement continues to be on the rise as the desire for personal safety options increases.
Other opposition comes from small but noisy groups far from the congressional arena.
Texas currently has over a half-million concealed handgun licensees and the figure continues to grow. We are a mobile population wanting safety as we travel in Texas and in other states.
HR 822 Expected to Pass
NRA-supported HR 822 should hit the floor of the U.S. House of Representatives for a floor-vote this week and is expected to pass. It could make the U.S. Senate early in 2012.
Go to www.tsra.com for information and plan to attend the Annual Members Meeting in Mesquite Feb. 24, 25, 26 in Mesquite.
Saturday, Feb. 25th, Keynote Speaker's Luncheon features Texas Lt. Governor David Dewhurst. Dewhurst has brought a decade of successes to Texas gun owners.
Join, renew, or upgrade your membership at www.tsra.com or call 512-615-4200 during business hours. We're only as strong as our membership. In addition, give to the Political Action Committee fund to support and elect pro-gun candidates in coming elections.
And remember, Keep the Faith
Sincerely, Alice Tripp
Texas State Rifle Association
About:
The Mission of the Texas State Rifle Association is to protect and defend the inalienable rights of the individual Texan to acquire, possess, transport, carry, transfer ownership and enjoy the right to lawful use of firearms for self preservation, for the defense of family and property and the common defense of the Republic and the individual liberties of the people. Visit: www.TSRA.com