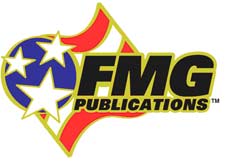 San Diego, Calif. –-(Ammoland.com)- The Smith & Wesson Governor featured on the cover of February GUNS Magazine is one of many articles lobbying readers to elect shooting sports as the number one activity for the new year.
Holt Bodinson gives an inside look at Smith & Wesson's new revolver, the Governor, in "The Governor Governs." A large handgun, the Governor weighs in at 2 pounds, 4 ounces when loaded with six Winchester .410 PDX shells. Unique to the Governor, it can be loaded with either a standard 6-round moon clip or a 2-round clip, enabling the shooter to load with two or four rounds of .45 ACP plus, .45 Colt and .410 shot shells in any arrangement desired.
"Above all," says Bodinson, "the Governor is fun to shoot with .410 shotshells. It's a quality Smith & Wesson handgun, and offering one more shot than the competition, the Governor has just taken over the State House."
In "Resurrection: Bringing a Rare K98k Sniper Rifle Back into Service," Mike "Duke" Venturino tells of his acquisition of a rare, 1943 German sniper rifle. While he did run into a few speed bumps, restoring this historical rifle was relatively easy compared to his other restoration projects. Follow Duke's search for a scope and mounting system as he "resurrects" a worn K98k sniper rifle.
Many eastern hunters feel stifled by the lack of variety of game available to them locally. While hunting Western big game can be pricy, there are many options of upland birds sure to satisfy. In his article, "Shotguns for Western Upland Birds," John Barsness gives readers all the info they need when out west; from regulations to be wary of, to a variety of shotguns that will put a smile on any hunter's face.
This month, readers have a chance to win a .40 S&W P226 Extreme from SIG SAUER. Also included in the GUNS Magazine's February Gun of the Month package is a LocSAF PBS-001 safe, a Mantis Knives MT-9C Tough Tony, Elzetta's Model ZFL-M60 Tactical Weapon Light and an Advantage Tactical Sights Tac Sight kit.
GUNS Magazine's all-digital edition is reaching more readers than ever. It includes a number of bonus features, including expanded content, hotlinks and search options. To sign up for a free digital subscription, visit http://gunsmagazine.com/digital-version/.
For more information or to purchase a print edition of the February issue, visit www.gunsmagazine.com.