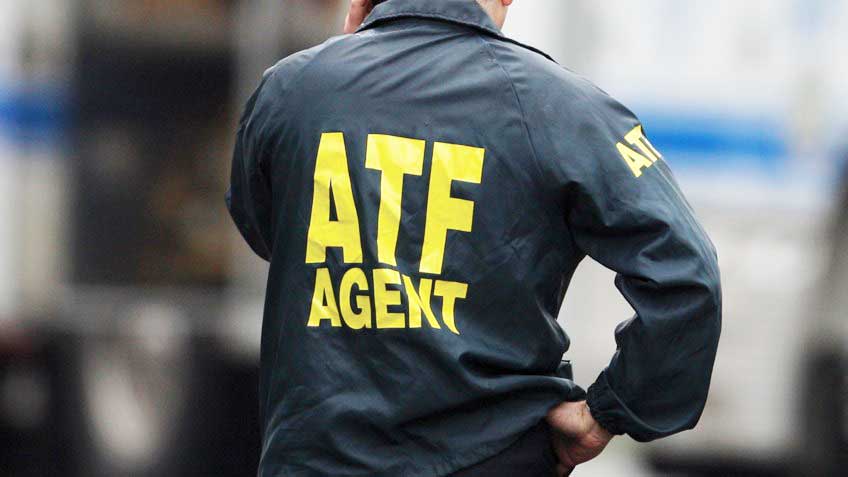 USA –-(Ammoland.com)- A combination of fear that Department of Justice and ATF management will take revenge on them, and that most of the press and administration-supporting lawmakers will allow and even encourage that to happen, is keeping critics of agency corruption and abuse silent, Gun Rights Examiner learned over the weekend through a series of emails and telephone discussions with an agent whose name is being withheld for that reason.
A post on CleanUpATF, the "whistleblower" site where allegations tying Bureau-sanctioned gunwalking to Mexico with the death of Border Patrol Agent Brian Terry were first raised, added to the call to investigate Eric Holder for bar sanctions following his being found in contempt of Congress. Outlining a list of reasons, the agent, posting anonymously through a proxy in defiance of a cited "order not to air ATF's dirty laundry," concluded "The ABA needs to be pressured to enact their own rules by suspending Holder's law license because he has been held in contempt. Their rules are for everyone with a law license, so they must be applied to everyone equally. Disbar AG Holder now!"
An insider source attempted to act as a go-between on behalf of the agent so the reasons could be elaborated on, but after two days of trying to arrange direct communications, Gun Rights Examiner was informed that fear of retaliation is keeping the agent from coming forward, even with the pledge that anonymity will be protected. While additional reasons, including fear within the ranks of some managers trying to wait out and survive the current administration, were shared in correspondence, permission was not granted to make the specifics public.
"I just wanted to give you an idea how scared everyone is right now," the go-between told Gun Rights Examiner. "I've known this particular agent since [REDACTED]. [He/she] is NOT usually one to be intimidated."
"[He/she] is having regrets about the post on CU but there's nothing [he/she] can do about that," this source continued. "There is basically a bounty on CleanUp posters and they are afraid to log in even on their own personal computers. How flippin' scary is it that everyone is THIS afraid?"
That's borne out by an earlier expose in this column, where the correspondence between then-acting director Ken Melson and chief counsel Stephen R. Rubenstein discussed applying ATF Orders and Standards of Conduct against the person who made the original post that started the entire investigation. It's borne out by early warnings to beware smears aimed at discrediting whistleblowers. And it's been borne out by repeated (and ignored) warnings that "These apparent attempts to silence critics of the Bureau are potentially illegal and certainly counterproductive."
With the administration making clear that retaliation remains an option, with complicit politicians and media abetting whistleblowers being ignored and/or discredited, and with a timid GOP leadership that appears more concerned with restraining Darrell Issa than with anything else, it's fair to ask why a lone agent would want to go out on a limb and have confidence it won't be sawed off, and that no one able to do anything about it will care. When a veteran agent, one who has been in harm's way over the years, fears coming forward, something is wrong. When those in power prefer things that way or don't have the guts to fix them, it should be intolerable to any who care about accountability and the proper relationship of government to those it is supposed to serve.
---
About David Codrea

David Codrea is a long-time gun rights advocate who defiantly challenges the folly of citizen disarmament. He is a field editor for GUNS Magazine, and a blogger at The War on Guns: Notes from the Resistance. Read more at www.DavidCodrea.com.