Keep Contacting NJ Senate President Stephen Sweeney and Your Senator, In Advance of Monday's Full Senate Voting Session.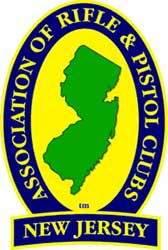 Trenton, NJ –-(Ammoland.com)- Yesterday (May 9 2013), the Senate Budget and Appropriations Committee made significant changes to several of the bills advancing through the Senate.
While some positive technical changes were made in response to testimony of Second Amendment leaders, sweeping negative changes that directly impact gun owners were made to S2723 (the permitting / FID card bill).
These include:
The Second Amendment right of every handgun owner to acquire additional handguns would be suspended until they prove that they have had formal firearms training, regardless of prior experience. That proof would need to be provided at each renewal of the new firearms card.
Handgun purchasers would be subject to a 7-day waiting period between the time they present the new firearms card for purchase until the time they could actually take physical possession of the firearm.
According to Senate President Stephen Sweeney, the right to purchase a firearm under the new card could be electronically switched off by local police "if they have a suspicion or concern." Under current law, Second Amendment rights can only be suspended after conviction of a serious crime – not based on mere "suspicion or concern." The new approach turns the presumption of innocence on its head and violates due process.
In advance of the full Senate floor vote scheduled for Monday, May 13 2013, please keep contacting Senate President Stephen Sweeney and your own State Senator and urge them to (1) stop all gun bills opposed by ANJRPC from proceeding further in the Senate; and (2) pass proactive legislation enforcing the 30-day permitting deadline widely ignored by police chiefs, and extending the life of handgun purchase permits to one year (both of these innocuous measures have been suggested repeatedly by Second Amendment leaders but have not been acted on).
An audio recording of yesterday's hearing is available here (find Thursday, May 9 from the menu, then click "listen").
Highlights of the hearing include:
– Senate President Stephen Sweeney describing how the new firearms card could be electronically switched off by local police "if they have a suspicion or concern" (begins at 1:11:00)
– ANJRPC testimony against the new FID card bill (begins at 58:30 & 1:17:40)
– ANJRPC testimony on severe unintended consequences of a vehicle impoundment bill added to the agenda at the last minute (begins at 29:45)
– ANJRPC testimony against fifty caliber ban (begins at approximately 7:30)
– NJ2AS testimony against pension divestment bill demonizing firearms manufacturers and sellers (begins at 17:00)
– Gun ban extremist Bryan Miller gushing over anti-gun bill amendments (begins at 1:34:50)
The final stop in the Senate will be on Monday, May 13 at 1:00 p.m., when the full Senate is scheduled to consider the full slate firearms bills released from Senate committees. Gun owners are welcome to observe the proceedings in person in the Senate Gallery (there will be no testimony), located at 125 West State Street in Trenton.
Please watch for further updates and alerts.
SENATE PRESIDENT STEPHEN SWEENEY (D3)
[email protected]
(856) 251-9801 office
(856) 251-9752 fax
About Association of New Jersey Rifle & Pistol Clubs:The Association of New Jersey Rifle and Pistol Clubs, Inc. is the official NRA State Association in New Jersey. Our mission is to implement all of the programs and activities at the state level that the NRA does at the national level. This mission includes the following: To support and defend the constitutional rights of the people to keep and bear arms. To take immediate action against any legislation at the local, state and federal level that would infringe upon these rights. Visit: www.anjrpc.org