By Dean Weingarten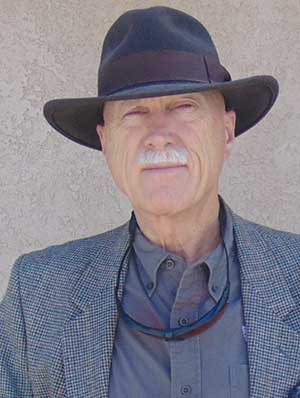 Arizona – -(Ammoland.com)-  The  presence of .22 rimfire at Wal-Mart has been uncommon for three years now.  When President Obama pushed for more infringements on the Second Amendment, starting in 2013, the demand for .22 rimfire skyrocketed.  Instead of raising prices on the ammunition sufficiently to bring demand down to reasonable levels, manufacturers tried to keep prices stable to earn customer good will.  It failed as a strategy.  With the demand so high, less public entrepreneurs purchased all the .22 they could obtain, then offered it over the Internet, at gun shows, and other venues, at three to four times the price purchased.  The producers stayed with their artificially low price policy, and the middlemen made money.
If the producers had raised prices, the money would have gone to them, and there would have been no reason not to increase production, which would have satisfied demand, and lead to lower prices again.
Gradually, producers did raise prices, though far below what the market would bear. In 2016, producers have purchased and put into production the expensive machinery needed to increase the output of .22 rimfire.
At the Shot Show, I was told by a reliable source, that CCI and Federal production would be increased by 20% in 2016.  That would be close to 900 million rounds a year.  Aquila said that they would be increasing their production by 30%.  They were a little vague about the total numbers, but the increase should be about 250 million rounds a year.
Those are serious numbers, over a billion more .22 rimfire a year, with serious investment behind it.
Last Friday, the 8th of April, 2016, I observed 31 boxes of 50 rounds of CCI Standard Velocity .22.  This is excellent ammunition.  The price was $3.47 a box, a little less than 7 cents a round.  It is a bit pricey for what I used to pay, but quite a bit less than .22 has been going for in the past three years.
The cartridges were observed at the Wal-Mart on the corner of Marsh Lane and Frankfort in North Dallas.
Today, I checked back.  The supply had dwindled to a dozen boxes of Standard Velocity, but it was still on the shelves.
Another customer was looking while I was there.  I mentioned the .22 to him.  He said that he wasn't interested, he wanted the bigger boxes.  I cannot say that he was a self promoted middleman, but he might have been.
A few months ago, an employee at the store said that when they received supplies of .22 in the bulk packs, they were snapped up immediately.  Wal-Mart has a three box limit on .22 rimfire to spread the supply out a bit.
Maybe we will see the 50 round boxes return to the market first.  I have started to notice .22 shot cartridges showing up in 20 round boxes.  There would be even less incentive to buy three of those boxes to take to a gun show.
Participants on other forums are also reporting a noticeable, if small, increase in the availability of .22 at Wal-Mart.   Perhaps production is finally satisfying demand.  Then again, a few phrases by Hillary Clinton could push demand to even higher levels.
©2016 by Dean Weingarten: Permission to share is granted when this notice is included.
Link to Gun Watch
About Dean Weingarten;
Dean Weingarten has been a peace officer, a military officer, was on the University of Wisconsin Pistol Team for four years, and was first certified to teach firearms safety in 1973. He taught the Arizona concealed carry course for fifteen years until the goal of constitutional carry was attained. He has degrees in meteorology and mining engineering, and recently retired from the Department of Defense after a 30 year career in Army Research, Development, Testing, and Evaluation.