Pick the Right Hunting Binocular – Product Review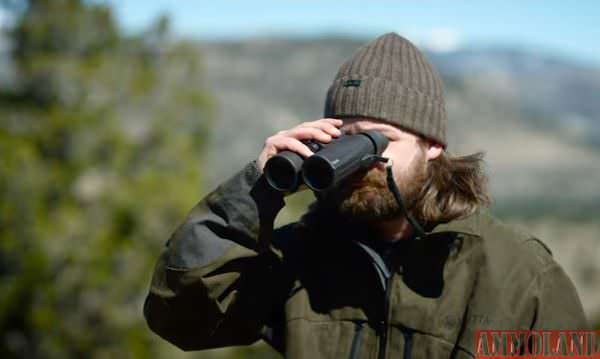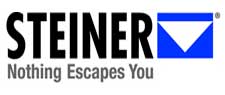 Greeley, CO -(AmmoLand.com)- With the introduction of Steiner's new HX series of binoculars, hunters have the choice of several configurations: 8×42, 10×42, 10×56 and 15×56.
Picking which best suits your needs depends largely on how and where you hunt.
Steiner HX 15×56 Binoculars
The larger 15×56 binocular excels for optic-intensive spot-and-stalk hunts. When mounted on a tripod it allows a hunter to glass for hours without excess eye fatigue and offers a crisp, clear image to help locate hidden animals and judge trophy quality.
Steiner HX 10×56 Binoculars
The 10×56 is also great for hunting open country but has a magnification level that works well when handheld without the benefit of a tripod. It's generous exit pupil and large 56mm ocular lens make it particularly effective for low-light observation.
Steiner HX 10×42 Binoculars
The 10×42 is arguably the most versatile setup for a hunting bino, striking a great balance between magnification and portability. It is like the .30-06 of the optics world—there's nothing that it can't do.
>
Steiner HX 8×42 Binoculars
For hunting on the move, or in thick wooded and brushy terrain, or when you might need to use a binocular one-handed—as in a treestand or while still-hunting—the 8×42 is the best option. It's lightweight, has a generous field of view, easy to deploy and presents a crisp, clear image.
Steiner HX Series Binoculars
All binoculars in the new HX series share Steiner's Fast-Close-Focus, to minimize the amount of rotation needed to bring objects into focus at any distance. These binoculars also feature Steiner's iconic ergonomic eyecups to reduce eye fatigue created by peripheral light, wind and dust.
To withstand the most demanding weather conditions, the HX Series features Steiner's Nano-Protection hydrophobic molecular coating, creating a lens surface that repels water and is resistant to dirt, dust and fingerprints. The binoculars are pressure sealed with the N2 Injection System to make them waterproof and the ergonomic Makrolon housing combines a durable polycarbonate frame with NBR Long Life rubber armoring for a light, tough chassis that can withstand up to 11 Gs of impact.
HX Series Specs:
About Steiner:
Headquartered in Bayreuth Germany, Steiner has been widely acknowledged as a world leader in the manufacturing of high quality optics since 1947. In addition to the outdoor, hunting and marine markets, Steiner provides products to military and law enforcement worldwide. The eOptics Division of Steiner is located in Miami Township, Montgomery County, Ohio. Steiner eOptics, is known for its US-made state-of-the-art imaging systems, beacons, laser aiming systems, and tactical lights used by military, law enforcement and commercial markets worldwide. Steiner is a Beretta Holding Company.
For additional information contact [email protected] or visit us at www.Steiner-Defense.com and www.BerettaDefenseTechnologies.com.