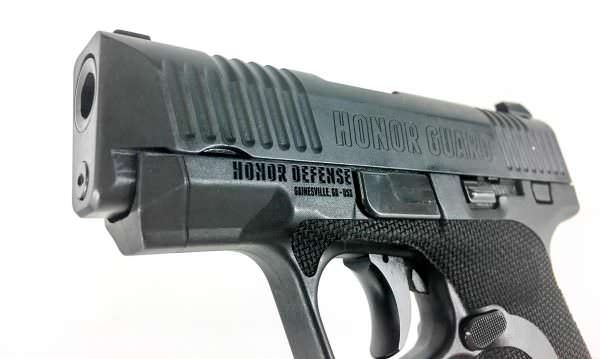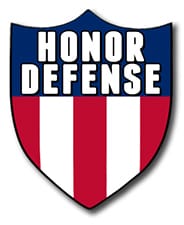 USA -(Ammoland.com)- The San Bernardino County Sheriff's office, which protects citizens in one of the most populated counties in the country, has approved the Honor Defense Honor Guard for use by its deputies as back-up and off-duty handguns.
"We are very proud that San Bernardino County has approved Honor Defense pistols," said Gary Ramey, president of Honor Defense. "San Bernardino County is the largest county in terms of area in the USA, and one of the top 15 in terms of population. Having an agency of this size approve Honor Defense is a privilege and a testament to the reliability of our firearms."
Since the company's inception in 2015, several police agencies across the county have approved Honor Defense for their officers, including departments in Fresno, Calif., and Huntsville, Texas.
The Honor Guard line of 9 mm handguns is even being tested by a federal agency.
"We are proud to support law enforcement and their appreciation of our quality," said Ramey.
As such, Honor Defense will soon be adding a Blue Label program and a law enforcement SKU to the lineup.
Honor Defense is the only 100-percent American company that produces a single-stack 9 mm pistol with a stainless-steel modular chassis.
The Honor Guard is available in six variations, and is the only handgun available with F.I.S.T (Firearm with Integrated Standoff), which is designed to keep the gun in battery in extreme close-quarters combat.
For more information, please contact Honor Defense at 678-943-8035. Or visit their website.
About Honor Defense
Honor Defense firearms represent the next generation of modular handguns. Honor Defense firearms have more features than any other sub-compact pistol. Every part is manufactured in the U.S.A. to our highest standards. You can't buy a better pistol right out of the box. To create their pistols, Honor Defense secured input from a panel of professionals that have defended our nation or have extensive credentials in self-defense training.