Opinion
USA – -(Ammoland.com)- I supposed it's just another reminder of the state of mainstream media in this country today. The cynicism with which I approach anything that I hear, read or watch when it comes to any form of "news" story is based on many years of being an amateur media critic. Yesterday proved me right, again.
When I initially caught the breaking news of an "active shooter" in a Maryland newspaper headquarters, like anything else I've been trained to do, I reacted as I have been trained to react when "news" breaks, with a healthy dose of skepticism. That becomes even more important if the story has anything, and I mean anything to do with an "active" shooter or mass shooting story. The early reports, regardless of the source, are nearly always wrong.
Here's my standard protocol;
I watch the report with the understanding that what I am watching and hearing is inaccurate and I pay no attention to a "news" anchor in an NYC studio relaying information he/she is getting from someone who hasn't yet arrived at the scene. I'll watch for the real takeaways such as where the event is unfolding, a school, business name, city, town, etc. The moment I begin hearing the same crap and the camera feed loops back to the repetitive footage of a cop, draped in military gear and carrying a rifle, strolling down the street, I'm out. I'll then go online to some different sites including AmmoLand, Drudge, Fox News, CNN, AP and maybe a couple of the networks, to see if they are reporting anything different as the story unfolds.
Yesterday, CBS seemed to have a leg up on anyone else. Fox was reporting their details as coming from CBS, so I decided to check them out for a while. Yeah buddy, CBS seemingly had it knocked out of the park. They were the first to break the killer's age in his 20's and the fact he was uncooperative with law enforcement. They were also the first to break the story that the murderer had altered his fingerprints in an attempt to slow the process of identifying him.
Yeah, buddy! CBS was on it, or we're they?

There was only one problem. The officer fielding questions from reporters on the scene during a press conference after the suspect had surrendered and been in custody for a few hours, was debunking the reports. I heard him say that the stories of altered fingerprints were false and that supposed face recognition software that was reportedly used to identify him was the first time he heard that.
Look, I understand the chaos and the fog of a very violent crime, the mad scramble to get information and the desire for ratings to want to be first with all of this information. I also don't give a damn. No outlet, no matter who it is, should be reporting anything until they can verify the number, the name, the age, the truth, the facts, about anything they are covering and putting on screen, print or online. For this reason, I have learned never to believe a "body count" as the media reports it. Experience has taught me to be wary of any specifics when these events are in the news breaking stage.
As it turns out, the murderer was not in his 20's but his late 30's. He did not alter his fingerprints as most outlets, like CNN, were reporting. What?
I can hear you asking me if I'm nitpicking, that this stuff happens when the news is breaking so fast, sometimes in that fog, they get it wrong but later correct themselves, etc. What difference does it make when they go back and adjust it then, etc.? Relax, Walters. It's just that it happens so fast, that's all.
Relax, hell. I've lost count of how many times overzealous, biased, gun-hating reporters have gotten it wrong, blamed the gun they want to see banned only to find later out it wasn't that evil gun at all, and not only never correct the record but double down and go after the weapon they hate anyway. This stuff matters. The exact number matters, the actual gun used, not one the gun-hater wants it to be, matters. The killer's age and race matter. His real motivation matters. The actual number of fatalities matter. Only real veryified facts should be reported or you just say we do not have anything to report yet.
This isn't a game. The specifics of the story will later be used to destroy you as the left inevitably comes after your rights and blames you as a gun owner. Reporting the fact it was a disgruntled lunatic with an ax to grind against a newspaper he had some dispute with, matters.
The truth matters, particularly when these types of events are given saturation coverage and are always used by the liberal, progressive machine, including their media allies, to fault you! Believe me when I tell you this. The mainstream media hate you and your gun rights and when they find an opportunity, any opportunity to exploit murder and mayhem to blame you, they will. They must be held accountable for reporting the facts, lest we never know the truth about the killer's motives and therefore be unable to fight back against their inevitable bias.
---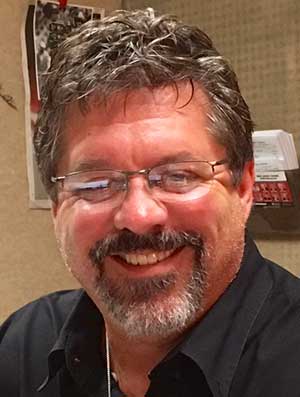 About Mark Walters
Mark Walters is the host of two nationally syndicated radio broadcasts, Armed American Radio and Armed American Radio's Daily Defense with Mark Walters. He is the Second Amendment Foundations 2015 Gun Rights Defender of the Year award recipient and co-author of two books, Lessons from Armed America with Kathy Jackson (Whitefeather Press) and Lessons from UnArmed America with Rob Pincus (Whitefeather Press)