Newington, N.H. –-(Ammoland.com)- Today SIG SAUER announced the September Sweepstakes for the newly released M17-Commemorative pistol and M17 Collector's Case. The sweepstakes will be active at sigsauer.com/promotions now through Friday, September 21, 2018 to participate in this promotion.
"The M17 was selected by the U.S. Army for its uniquely innovative modularity, uncompromising performance, and unmatched capability. The M17 redefined the definition of the combat handgun forever making it a true collector's item," said Tom Taylor, Chief Marketing Officer and Executive Vice President, Commercial Sales, SIG SAUER, Inc. "With the limited manufacturing run, we wanted to offer this extended sweepstakes to expand the opportunity for military, firearms, and SIG SAUER enthusiasts to own the M-17 Commemorative."
The M17-Commemorative is a 9mm, striker-fired pistol, and comes with two 21-round magazines and one 17-round magazine. The pistol features a coyote-tan PVD coated stainless steel slide with the same optic cut as specified by the MHS contract, coyote-tan colored controls just like the original pistols shipped to the 101st Airborne, and a manual safety. The M17 is equipped with a SIGLITE front night sight and removable Night Sight rear plate. The M17-Commemorative comes with a coyote-tan carry-length grip module.
This M17-Commemorative pistol will ship in the same cardboard packaging as delivered to the U.S. Army. Upon registration of the M17-Commemorative pistol the winner will receive an official certificate of authenticity and commemorative challenge coin, both with serial numbers matching the purchased M17-Commemorative pistol.
The August M17-Commemorative Sweepstakes also includes an exclusive M17 Collector's Case to complement the pistol. The case is a solid cherry box, with dark mahogany stain, a tempered glass top, a brushed nickel latch, and a keyhole back for optional wall-hanging. The M17 Collector's Case features a slate-grey flocked foam insert with an affixed brushed steel SIG SAUER M17 logo, and precision laser placement cuts for the M17 pistol, the official serialized M17-Commemorative Certificate of Authenticity, and the serialized M17-Commemorative Challenge Coin.
There's no purchase necessary to enter. For full contest rules, terms, and conditions visit sigsauer.com/promotions.
---
About SIG SAUER, Inc.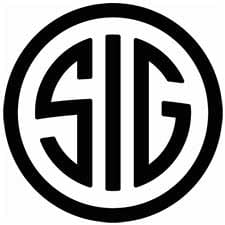 SIG SAUER, Inc. is a leading provider and manufacturer of firearms, electro-optics, ammunition, airguns, suppressors, and training. For over 100 years SIG SAUER, Inc. has evolved, and thrived, by blending American ingenuity, German engineering, and Swiss precision. Today, SIG SAUER is synonymous with industry-leading quality and innovation which has made it the brand of choice amongst the U.S. Military, the global defense community, law enforcement, competitive shooters, hunters, and responsible citizens. Additionally, SIG SAUER is the premier provider of elite firearms instruction and tactical training at the SIG SAUER Academy – a world class, state-of-the-art, 140-acre training facility. SIG SAUER is headquartered in Newington, New Hampshire, and has more than 1,700 employees across eight locations, and is the largest member of a worldwide business group that includes SIG SAUER GmbH & Co. KG in Germany. For more information about the company and product line visit: sigsauer.com.