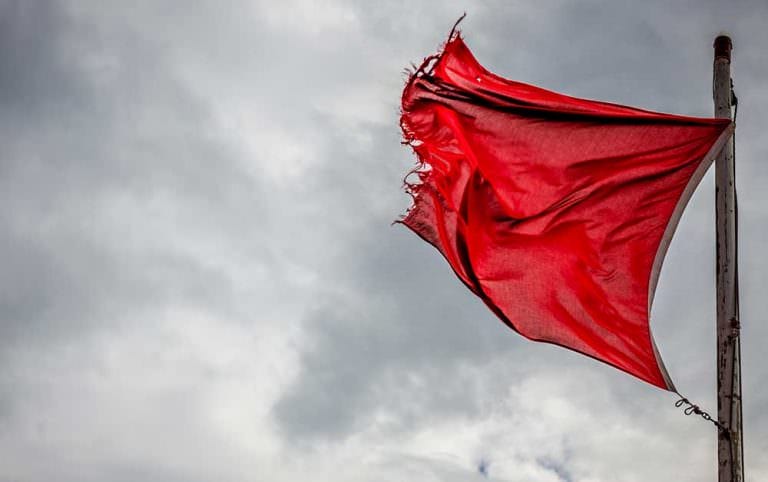 Pittsburgh, Penn. –-(Ammoland.com)- Pittsburgh Mayor Bill Peduto signed three new bills that restrict the use of some semi-automatic such as the AR15 within the city limits, limit magazine size, and enacts a "Red Flag Law" this past Tuesday.
The city deems these laws necessary after the Tree of Life Shooting. In that shooting, a Nazi walked into a synagogue and killed eleven unarmed people. Investigators determined that the killer's motive was Antisemitism.
The city admitted that they could not outright ban the popular rifle, but the attorneys for Pittsburgh believe that they can legally bar the use of the gun. This ban would also affect gun owners using their rifles at shooting ranges.
After signing the bill Mayor, Bill Peduto said, "If we didn't challenge laws, women wouldn't be able to vote."
The Democrat didn't elaborate on how banning the use of semi-automatic rifles is related to women's suffrage. The media present did not challenge the Mayor on this point. AmmoLand reached out to Peduto's office in a request for clarity on the comment, but the office did not respond to our request.
"Change doesn't happen on its own, change only happens when you challenge the status quo," Mayor Peduto said before signing the bills. "We have tried to get that change through Harrisburg, we have tried to get that change through Washington, and we have taken steps backward, not forward. So what we're saying is in communities across this state … in cities around this country, we will take action."
The bill would also prevent a gun owner from having their rifle loaded. The city strategy is to try to make owning a semi-automatic rifle useless since if the owner shoots and even chambers a round they would be in violation of the law and face a heavy legal penalty of up to a $1000 fine.
Twenty years ago, the city of Pittsburgh tried to ban semi-automatic rifles, but the courts ruled that only the state had the power to ban a certain type of gun. The city sees this bill as a workaround to that ruling
A second bill would also make it illegal for Pittsburgh residents to have a loaded magazine if that magazine is capable of holding more than ten rounds. The City incorrectly labels these as "large capacity" magazines. This ban means residents can still own the magazines but can't load them thus making them useless. This bill seems like another workaround to the current law.
The NRA and four residences have already filed a civil suit titled "Anderson v. City of Pittsburgh." The lawsuit claims that "by banning the public possession and transportation of loaded standard-capacity firearm magazines that can carry more than ten rounds of ammunition, Pittsburgh has violated the rights of its citizens and exceeded its authority under Pennsylvania law."
"Pittsburgh residents have a right to carry the self-defense tool that best suits their needs, and the NRA is proud to support this challenge to the city's magazine ban," said Chris W. Cox, executive director, National Rifle Association Institute for Legislative Action. "Restricting law-abiding citizens from exercising their constitutional rights will do nothing to stop violent criminals."
The third bill is a Red Flag law. These Extreme Risk Protection Orders (ERPO) allows police to confiscate a person's guns without due process. If a family member, friend, or roommate report to the police that you are a risk to yourself or others they can go to a secret court to get an ERPO to take all your firearms.
Gun rights and civil liberties advocates point out that the burden of proof to get an ERPO issued is very low. The target of the order is also not present to defend themselves in front of the judge. It could take months and thousands of dollars for the gun owners to get their firearms back after being a victim of an ERPO.
One person died in Maryland when police tried to serve an ERPO to take his firearms. In that case, the victim's niece said her uncle was not a danger to anyone. She said her aunt took out the order because it was "just a family thing."
In January, hundreds of protesters with the same firearms the city was looking to ban protested outside the city council meeting. Many were chanting "we will not comply. It is clear that there is widespread opposition to the bills, but the pressure was put on the city by groups such as Moms Demand Action to enact the legislation. In the end, the council gave into their Democratic base.
It is unclear how the city plans to enforce the laws because enforcement will be dangerous for gun owners and law enforcement alike.
---
About John Crump
John is a NRA instructor and a constitutional activist. He is the former CEO of Veritas Firearms, LLC and is the co-host of The Patriot News Podcast which can be found at www.blogtalkradio.com/patriotnews. John has written extensively on the patriot movement including 3%'ers, Oath Keepers, and Militias. In addition to the Patriot movement, John has written about firearms, interviewed people of all walks of life, and on the Constitution. John lives in Northern Virginia with his wife and sons and is currently working on a book on leftist deplatforming methods and can be followed on Twitter at @crumpyss, on Facebook at realjohncrump, or at www.crumpy.com.