Check out our Daily Gun Deals page for more handgun savings!
U.S.A.-(Ammoland.com)- There are many handgun options out there, far more than any handful of local gun stores could possibly hope to keep in inventory, but just because it wasn't in the shop doesn't mean it's not worth considering.  Graham Baates has reviewed hundreds of pistols over the last few years and selected five quality guns that, for one reason or another, chances are the local gun shop didn't show you.
It's Not Their Fault
These pistols are all accurate, reliable, high-value, and offer something the competition doesn't, so why weren't they on the gun counter? What's wrong with my gun shop? Chances are it's not that your shop actively decided not to carry a particular brand or model rather than other models offering a little more juice.  Firearm sales are high liability and low margin so when manufacturers and distributors offer incentive programs such as, "purchase four model X get one model Y free" or set special requirements like, "sell 10 model X to be able to stock models Y and Z" it's hard for them to pass up, especially if those models are already popular.  It's a self-fulfilling prophecy that leads to more sales and slightly higher margins with less counterwork, convincing the consumer that THIS is the gun to buy.  It's hard to blame a local small business for doing what keeps its doors open.  The good news is that in today's market, you CAN purchase just about any legal firearm through any local gun store if you have them order it.  You just need to know what you're looking for in advance.  We at AmmoLand have the information you need to make an informed decision, so let's look at these guns!
The Contenders
These aren't the only great guns out there, but they are excellent firearms you may not have seen before. Others, like the Archon Type B and Bersa TPR9 Series, are great contenders but have had a bit more time in the spotlight than our selected five.  Click the highlighted names for dedicated pistol articles and videos. Without further delay, here are our five in no particular order and with distinguishing notes:
This pistol was way ahead of its time when first released and comes out of the box with all the features other gun owners were paying dearly to have done to their Smith & Wesson Shields and Glock 43's and a few features that can't be done aftermarket.
Advanced grip texturing throughout the frame, internal serialized frame that permits for quick, easy, and inexpensive grip frame changes, stylish wrap-around slide serrations front and rear, night sights, target-crown barrel, interchangeable backstraps, and low-snag shaping.
Third-party accuracy testing showed the Honor Guard beat the Shield and Glock 43 and even matched the Walther PPS M2! All of this is from a proudly American company. The Honor Guard is perhaps the pinnacle of what one can hope for in a single-stack nine with 7+1 or 8+1 capacity.
Everything you love about the Walther PPQ and a few extra tricks chopped down into a sub-compact size. The Walther PPQ is renowned for incredible ergonomics and that Walther triggers other guns try to emulate, but the gun's intended duty role makes it dimensionally less hip for concealed carry. Walther responded with the Sub-Compact and did more than just chop the slide and frame length.  Smart shooters and those who frequent the range appreciate the extra energy a 3.5″ barrel can provide and the shooting comfort a double-stack provides, but those aren't the only advantages to this 10+1 or 15+1 offering from Walther.
Read AmmoLand News in-depth review or the Walther PPQ SC Handgun.
The PPQ SC's secret is speed.  Of course, the trigger is the same 0.10″ reset found in other Walther models, but not even the popular clone Canik TP9 Elite SC can run as quickly as it's Walther inspiration. Behind the breech face, a polymer insert holds the internals where steel traditionally would. This unique feature reduced reciprocating slide mass (thereby reducing recoil) and also shifts the weight balance forward for an incredibly flat-shooting gun. While the snap of a shorter barrel is still there, recoil ends with the gun level and ready for another shot.
Shooting Impressions video here. This model appears to have been discontinued and no longer appears in the pistol category of the company's website, but a web search can still take you to their product page. Looking a bit like a ray gun, the Steyr M9-A1 was ahead of its time in features. Despite being striker-fired, the trigger breaks more like a fine single-action. The grip angle is very wrist-forward and, combined with an incredibly high cut in the tang, puts recoil more through the arm than over it, resulting in a relatively soft-shooting gun.
Steyr's trapezoidal sight system can be replaced for those who are afraid to learn something new, but if that were you, I doubt you'd be reading this article. Styling may be a bit dated, but only until trends change again, otherwise, the M9-A1 is an excellent pistol that certainly deserves more attention even if you have to find one used.
Read AmmoLand News' related Grand Power P11 Handgun article.
Four interchangeable backstraps, complete fully-ambidextrous controls, and a steel internal chassis are features buyers have been looking for more and more, and Grand Power has been building their guns that way for years. The unique rotating barrel action sets the Grand Power line apart, resulting in less shifting mass while firing. It tends to tame recoil to levels about one caliber smaller than what you're actually firing.
Grand Power's rotating barrel action is not the same as the Beretta PX4 and uses a roller bearing and a mirror-like polished smoothness on the cam surface. While Grand Power has never enjoyed much popularity in the United States, they continue to be a pistol of choice in the European competitive shooting arena. Many models are available as SA/DA with or without decocker and in many calibers.
This full-sized option was met with great anticipation when announced globally but, unfortunately, didn't hit the United States for another two years.  Optics ready, plenty of rail space, and massive 17+1 capacity make the Masada ready for duty on the belt of a uniformed officer or the nightstand of your bedroom.
Read AmmoLand News' in-depth IWI Masada ORP Handgun article.
Large size, interchangeable grip panels, and ambidextrous controls make the Masada an easy-to-hold and easy-to-shoot option.  Those who don't like reading manuals may want to take note that the factory sights are set for 25 meters but can also either be swapped out for something more domestic or completely ignored by installing an optic.
Is That All?
The short answer is "No.". There are hundreds of pistol options out there, just as there are hundreds of car options.  We don't all drive the same cars because our tastes, needs, and budgets are different. If you look in a parking lot, you're likely to see as many different makes and models as there are cars in the lot.
The range should be no different.  Just because your local dealership doesn't have a specific make or model available doesn't mean they're not great options.
---
About Graham Baates
"Graham Baates" is a pen name used by a 15-year active Army veteran who spent most of his time in the tactical side of the Intelligence community, including tours in Afghanistan and Iraq. Post-Army Graham spent some time in the local 3-Gun circuit before becoming a full-time NRA Certified defensive handgun instructor and now works as an industry writer while curating a YouTube channel on the side. Visit Graham on Youtube.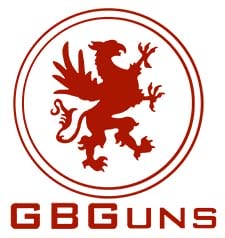 Some of the links on this page are affiliate links, meaning at no additional cost to you, Ammoland will earn a commission if you click through and make a purchase.