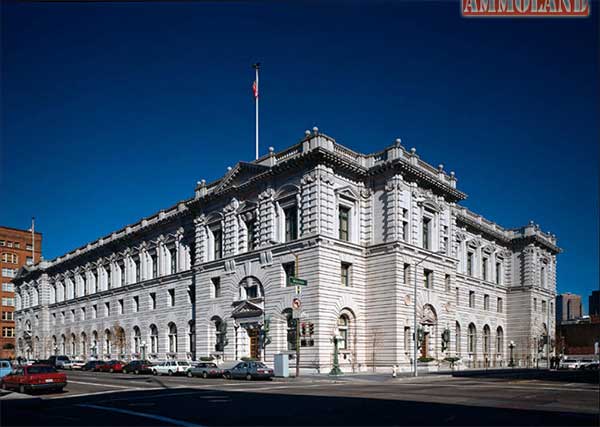 U.S.A. –(Ammoland.com)- On Monday, gun-grabber special interests filed "friend of the court" briefs and declarations to argue against the right to bear arms in the case of Young v. Hawaii, challenging the state's effective ban on open carry by the whole people. The filers oppose a Ninth Circuit Court panel ruling "that the U.S. Constitution's Second Amendment guarantees a right to openly carry a gun in public for self-defense, finding that Hawaii overstepped its authority to regulate firearms possession outside the home."
The push for open carry is being made because the state has effectively slammed the door on concealed carry. What else is there?
Decrying the panel's conclusions, Hawaii Attorney General Russell A. Suzuki wrote a September 11 opinion on "Availability of unconcealed carry licenses." The AG claimed unconcealed carry permits aren't "limited to private security officers" and then proceeded to define "standards" that hardly anyone will be able to meet. Parroting Suzuki's points, the state petitioned for an en banc (full court) ruling.
Suzuki's argument rings hollow:
"[The law] does not limit unconcealed-carry licenses to persons whose job entails the protection of life and property, but authorizes the issuance of such licenses to anyone 'engaged in the protection of life and property' who demonstrates a sufficient 'urgency' or 'need' to carry a weapon. Furthermore, without attempting to set forth a comprehensive list of eligible recipients, we advise that a private individual would likely satisfy the statutory criteria for an unconcealed-carry license where he or she identifies a need for protection that significantly exceeds that held by an ordinary law-abiding citizen, and otherwise satisfies the statutory requirements for possessing and carrying a firearm."
That deliberate deflection away from defining who would be "eligible" is quite the out, is it not? Perhaps the most salient observations I've yet seen on this come not from established legal scholars, but from two comments left on my War on Guns blog by gun owners who understand what their rights are, even if "authorities" feign that they do not:
Henry said… "To satisfy these requirements, an applicant must demonstrate, among other things, that he or she has a need for protection that substantially exceeds that held by ordinary law-abiding citizens." Because, as we all understand, the Bill of Rights doesn't apply to AVERAGE citizens, just citizens whose needs EXCEED average citizens. Why, that's just Common Sense ™!

Ed said… Odd. I do not see the terms "sufficient urgency and need" and "good moral character" in any of the rights defined by the U.S. Constitution and its Amendments. Could someone please point out where they are?
Michel & Associates, P.C. provides a valuable resource by posting copies of Monday's filings:
BRIEF OF NEW JERSEY, CALIFORNIA, CONNECTICUT, DELAWARE, ILLINOIS, IOWA, MASSACHUSETTS, MARYLAND, OREGON, RHODE ISLAND, VIRGINIA, AND THE DISTRICT OF COLUMBIA IN SUPPORT OF APPELLEES' PETITION FOR REHEARING EN BANC
BRIEF OF AMICUS CURIAE GIFFORDS LAW CENTER TO PREVENT GUN VIOLENCE IN SUPPORT OF APPELLEES AND REHEARING
BRIEF OF AMICUS CURIAE EVERYTOWN FOR GUN SAFETY IN SUPPORT OF REHEARING EN BANC
BRIEF OF AMICI CURIAE CITY AND COUNTY OF HONOLULU, COUNTY OF KAUA'I, AND COUNTY OF MAUI IN SUPPORT OF PETITION FOR REHEARING EN BANC
DECLARATION OF CHIEF SUSAN BALLARD IN SUPPORT OF BRIEF OF AMICI CURIAE CITY AND COUNTY OF HONOLULU, COUNTY OF KAUA'I, AND COUNTY OF MAUI, SUPPORTING PETITION FOR REHEARING EN BANC
DECLARATION OF CHIEF MICHAEL M. CONTRADES IN SUPPORT OF BRIEF OF AMICI CURIAE CITY AND COUNTY OF HONOLULU, COUNTY OF KAUA'I, AND COUNTY OF MAUI, SUPPORTING PETITION FOR REHEARING EN BANC
Basically, none of these people — or those whose interests they serve —  want your right to keep and bear arms to be recognized by the courts and they are using every legal trick and original intent-conflicting precedent to get the Ninth Circuit to side with them. Based on that court's history and composition, including the fact that "the Ninth Circuit has among the highest percentage of sitting judges appointed by Democratic presidents," that shouldn't be difficult.
That would mean the next step would be to go to the Supreme Court, and all they would have to do to let a bad ruling stand, literally, is nothing. They could simply not hear the case. But if the high court did take it up, the makeup of the court would then be crucial. That explains why, even though Brett Kavanaugh may be a mixed bag on guns, preventing the derailment of his confirmation is of paramount interest to gun owners.
Make no mistake: The goal of the totalitarian lobby is a high court filled with "justices" that want to see the Second Amendment repealed, and who are willing to ignore that even that would not eliminate a preexisting right.
With these developments in mind, it's fair to ask where our "staunch Second Amendment supporter" Republicans are in all this. Particularly with that national concealed carry reciprocity we were led to believe was a priority until we learned the "leadership" had no intention of moving on it…
---
About David Codrea: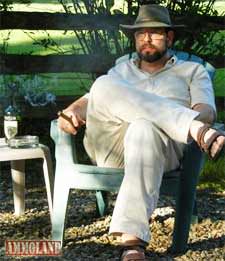 David Codrea is the winner of multiple journalist awards for investigating / defending the RKBA and a long-time gun owner rights advocate who defiantly challenges the folly of citizen disarmament.
In addition to being a field editor/columnist at GUNS Magazine and associate editor for Oath Keepers, he blogs at "The War on Guns: Notes from the Resistance," and posts on Twitter: @dcodrea and Facebook.