U.S.A. / Germany –(Ammoland.com)- In 2019, Sig Sauer is having problems with German arms export law.  Heckler & Koch had its own problems last year, in 2018.
In 2009, a U.S.A. manufacturer of firearms, licensed from Sig Sauer, landed a sweet deal. $306 million dollars to provide 97,890 SP2022 pistols to the Colombian national police. The contract was made through the U.S. Army Material Command.   I hope there were significant accessories and training included because that comes to about $3,126 per pistol!
The American company may have had some problems meeting the deadline for the delivery of so many pistols. It appears they asked for some help, and got some, from their sister company in Germany.  German anti-arms groups were contacted and alleged that Sig Sauer had violated German law by shipping pistols to the U.S. company to fulfill a legal U.S. contract with Colombia.  From wri-irg.org:
Cohen is accused of conspiring with Sig Sauer's Germany-based sister company to violate the countries relatively strict export rules, that prohibited the sale of weapons to countries in conflict, including Colombia. Officials allege that 38,000 pistols were manufactured in Eckernförde in Germany and shipped to the factory in the USA, which then completed the transaction, and that false paperwork was submitted, including end-use certificates stating that the weapons would only be used in the USA. The prosecutors office allege that Sig Sauer in the USA lacked the production facilities for the order until 2011, and turned to the German branch for help. Sig Sauer released a statement to a firearms blog in October 2018 say that it "complied with US law". Both the German and US companies are owned by German conglomerate L&O Holdings.
Various leftist groups have worked hard to make international commerce in small arms complicated and hazardous, at least for companies that are based in Europe and the United States. The president of Sig Sauer in New Hampshire, Ron Cohen, faces up to five years in prison in Germany. From npr.org:

The stakes for Cohen are serious: If convicted, he faces up to five years in prison and millions of dollars in fines. Last week, a German court found arms-maker Heckler & Koch guilty of similar export-related charges involving a sale of weapons to Mexico. While a former CEO was acquitted, two employees received suspended jail sentences, and the company was ordered to repay $4.2 million.
A couple of years ago, in 2016, H&K decided to stop selling guns to countries outside of NATO. The reason given was it was too difficult to obtain the various German government permissions. From reuters.com:
However, the Stuttgart prosecutor's office charged six Heckler & Koch sales employees with violating both the Foreign Trade and the War Weapons Control Acts for delivering rifles and accessories to four Mexican states to which Berlin had prohibited arms exports due to the human rights situation there.

The prosecutor's office said the employees, whom it did not name, made 15 illegal deliveries between 2006 and 2009 and were aware that arms deliveries were sent to these states.

Anti-arms activists consider the Heckler & Koch trial important because they suspect that G36 rifles were used in the 2014 abduction and massacre by a gang of a group of trainee teachers in the southwestern city of Iguala.
Russian and Chinese gun manufacturers are not hampered by any such arrangements. Given a couple of more years, the Sig Sauer pistols would all have been made in the U.S.A., and there would not have been any problem for Mr. Cohen of New Hampshire. Prohibiting small arms manufacturers in your country, from selling to other countries, is a strange sort of self-punishment.
Leftist arms protesters in the West have a long history of selectively hampering military acquisitions to countries fighting violent leftist insurgencies. Colombia has made great strides against the far left insurgency there, FARC, in spite of aid to FARC from the Venezuela regime.  FARC is one of the few players to recognize the current Maduro regime in Venezuela as legitimate.
Modern small arms are hundred-year-old technology. There have not been any significant changes in the last hundred years. You could argue about minor technological advances in rifles and in composite pistol frames, but any country willing to put a few million dollars into a plan can start making their own assault rifles and pistols. Russian and Chinese small arms are effective. The difference between an AK74 and an M4 is relatively small in the hands of someone who knows what they are doing.
The big difference is between having a rifle or pistol, and not having a rifle or pistol. That gulf is much larger than the advantages and disadvantages between rifle and pistol designs.
Germany has been the source of some of the great gun designs of the last 150 years. It is unfortunate to see the political left in Germany work so hard to disarm the West and put their own companies at a serious disadvantage.
---
About Dean Weingarten: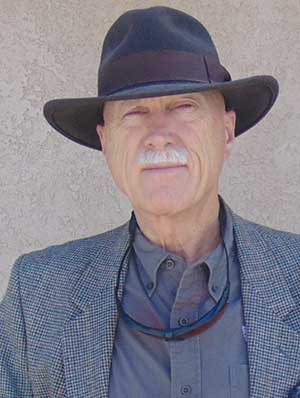 Dean Weingarten has been a peace officer, a military officer, was on the University of Wisconsin Pistol Team for four years, and was first certified to teach firearms safety in 1973. He taught the Arizona concealed carry course for fifteen years until the goal of constitutional carry was attained. He has degrees in meteorology and mining engineering, and recently retired from the Department of Defense after a 30 year career in Army Research, Development, Testing, and Evaluation.